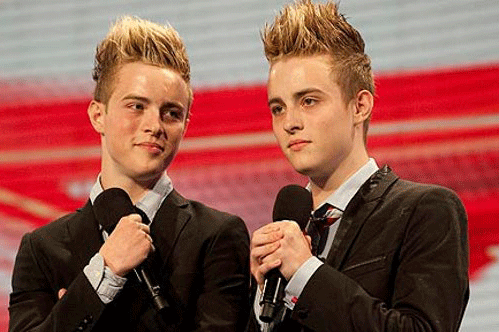 The game requires the player to keep the twins balanced on a seesaw for as long as possible and stop them from getting impaled on spikes, crashing to the floor or knocking each other out.

Three strikes and Simon Cowell, who failed to boot the untalented pair out last week, will appear on screen and call time on their 'X Factor dream'.

Thousands of people complained to Ofcom over Cowell's decision to leave the fate of the twins up to the public vote. They had been up against Welsh teenager Lucie Jones as the two least popular acts last week. Ofcom has said it does not investigate the outcome of reality television contests.