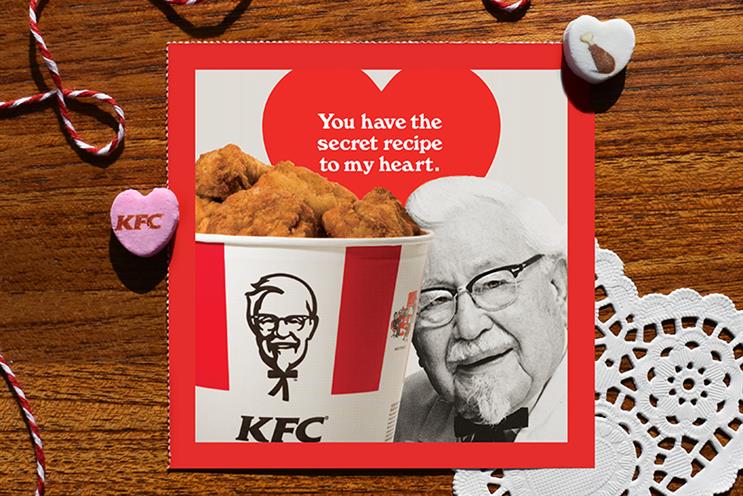 Another Feb. 14, another opportunity for brands to appeal to our softer sides. Whether for gifts or services, Valentine's Day is a big celebration for companies looking to cozy up to consumers. Refreshingly, many campaigns this year are encouraging us to think a little more broadly about what love means. Sure, it's probably just to widen the pool of who wants to buy things today, but if it does a little good in the process, we'll take it.
"Give Meaning" for American Greetings by MullenLowe
Like Teleflora, greeting card giant American Greetings wants to expand what "love" means to cover much more than romantic relationships. This sweet spot highlights the complicated feelings humans have for each other, and why it's important to share them.
"Secret Admirers" for Teleflora
On Feb. 7, Teleflora invited secret admirers to Times Square in Manhattan to confess their feelings in front of a camera being live-streamed to an enormous digital billboard. It's part of their larger "Love Out Loud" campaign, which encourages people to share love in many different ways—like, for example, building a "wall of love" in November within view of the White House.
"The Apology" for car2go
This tongue-in-cheek campaign from the pay-per-minute car rental company highlights their expansion into luxury offerings—it's not just cramped SmartCars anymore. It was inspired by the company's data from the last two years, which showed an 8 percent increase in rentals and a 28 percent increase in drive-time on Valentine's Day.
"Scratch 'n Sniff" for KFC
Move over, oysters: fried chicken is the new way to get in the mood for love. Or, at least, KFC hopes you'll think so after taking a nosedive into their chicken-scented scratch 'n sniff Valentines, which they're giving away with their couple-friendly $10 chicken shares while supplies last.
"Wing Luv" for Wingstop by Barkley
Move over, KFC: Wingstop wants their fried chicken to be the fried chicken for getting in the mood for love. Not to be outdone, the chain offered pre-orders for a heart-shaped box full of all the accoutrements to turn a standard order into a fancy-ass gift set. They even set up a hotline where callers can listen to the dulcet tones of a personified Wingstop talk about how to get down, or order chicken.
"Valentine's Fairytale" for Sixt
Car rental companies are really into Valentine's Day! Sixt, a European company with a growing U.S. presence, offers this spot that starts out nostalgic and takes a funny twist. Their fleet is mostly luxury cars, but that doesn't mean they have to take things seriously.
"Perfectly Paired" for FTD
There's nothing more traditional for Valentine's Day than roses and chocolate, so to promote a new pairing from FTD brands Pro Flowers and Shari's Berries, the company put together a very un-traditional spot. Well, the couple's still straight, but the aesthetic is very Michel Gondry-meets-James Bond, a refreshing break from soft focus and smooth jazz.