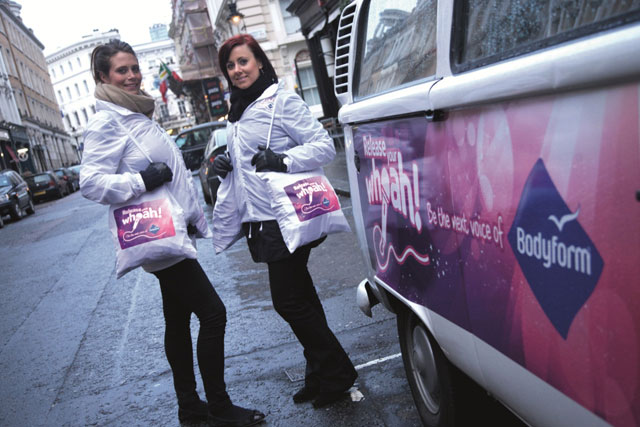 The business, which involves building relationships with women who use the products, is currently handled by Rapp. The agency is repitching for the account.
SCA's review follows its move, earlier this year, to bring back the "whoah Bodyform..." signature song after it was ditched in 2004. The brand launched a direct and digital marketing campaign to find an unknown voice to sing a remake of the song. The activity, created by Haygarth, included PR, sampling and a Facebook page to find the star for its summer national radio advertising campaign.
Current SCA roster agencies include Fallon, Publicis Chemistry, DLKW Lowe and Carat. In June, SCA appointed BSUR Amsterdam to handle the £20 million pan-European account for all its feminine hygiene products.
SCA Hygiene was unavailable for comment.