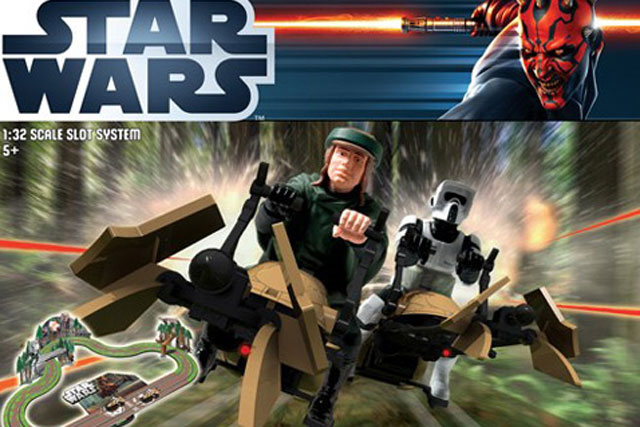 Famous characters and iconic vehicles have been reproduced allowing fans to recreate intergalactic racing on the familiar Scalextric track. Different sets are available for different age groups that range from five-years to adult.
Products available will include Death Star Attack Track priced at £69.99 and the Battle of Endor Track priced at £99.99.
Anthony Daniels, who played C-3PO in the movies, said: "I had a thrilling Scalextric set when I was a child and it's great to see the brand is now stronger than ever.
"The launch of this exciting new range takes Scalextric and 'Star Wars' deeper into that ever-expanding galaxy."
Paul Chandler, marketing manager at Scalextric, said: "We have worked on the Scalextric-'Star Wars' project for more than two years now and we are delighted with the products we have created, working in close partnership with Lucasfilm Ltd.
"The combination of the incredible Scalextric slot racing system together with the iconic characters and vehicles from Star Wars TM is truly unique. And together, the Force is even stronger."
Individual, highly detailed versions of the Speeder Bikes (Luke Skywalker and Paploo the Ewok), with additional electronic light effects and alternative decoration features, will also be available later this year.
Follow Nick Batten on Twitter @NickBatten2