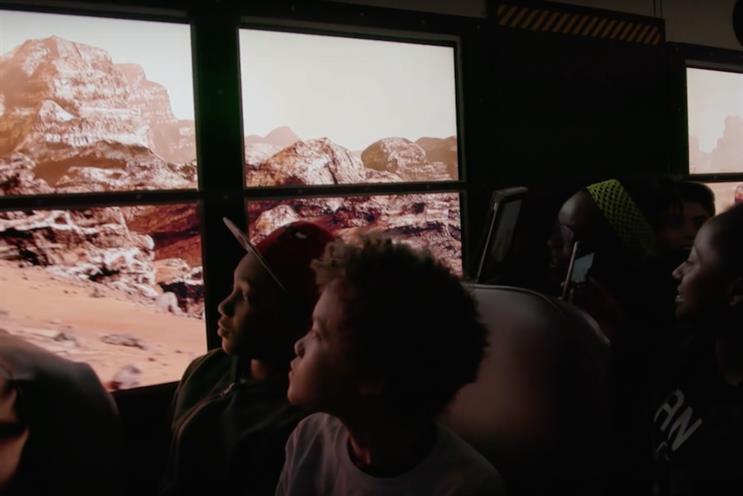 Last month Lockheed announced a new national education programme, Generation Beyond, designed to inspire children to pursue careers in science.

"Our children [are] the generation that will walk on Mars, explore deep space and unlock mysteries that we can't yet imagine," said Lockheed's CEO Marillyn Hewson.

Lockheed commissioned McCann New York to bring the idea to life in a school bus to be used as a shuttle to and from the USA Science and Engineering Festival, which it sponsored, in Washington DC.

McCann partnered with special effects company Framestore, which was Oscar-nominated for The Martian, to create the illusion, through screens on the inside of the windows, that the bus is driving on Mars.

Framestore created a 200-square-mile "worldspace" based on the actual streets of Washington DC and a system that reflected real-world bus speed, GPS and up/down movements.

Amid the Mars terrain riders saw a new model of the rover Curiosity, a space colony, and the Orion capsule - a long-duration vehicle being built by Lockheed. They also got to experience a sandstorm.


Brand: Lockheed Martin
Agency: McCann New York
Effects: Framestore