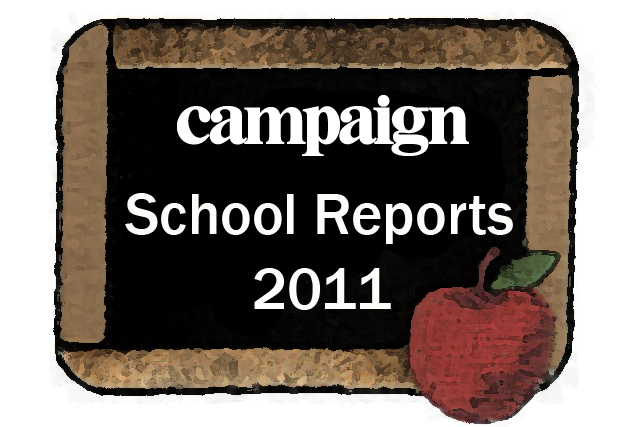 An introduction from Campaign editor, Claire Beale
It might not quite feel like it yet, but if the statistics wrapped up in this year's School Reports (allied to the recent upswings in profits at the holding companies) are any indication, the advertising industry is starting to move clear of recession.
Let's ignore, for the moment, any suggestion that growth might be a precursor to another dip, and concentrate on how wisely agencies have used the recession. For beneath the official figures are myriad stories of agencies positively employing the pressures of the downturn to reshape and redefine their business.
The economic challenges of the past couple of years have helped hasten what is undoubtedly a necessary process, focusing the industry's collective mind and forcing through unpalatable - but right - decisions that might otherwise have languished.
So mergers, integrations and alliances dominated thinking in 2010 as agencies began to dismantle the walls between specialisms. Such manoeuvres might have been driven by a hunger for cost-efficiencies and a hunt for new revenue lifelines. But they are also an acknowledgement of client demand (though many clients have themselves yet to go through similarly painful but necessary coherences).
How agencies continue to distinguish themselves in a jack-of-all-trades climate is a challenge, though. Talent, of course, is key, and the hunger for transformational hirings grew apace in 2010, though the well of talent looked drier than ever. Again, this helped foster new approaches and new collaborations, with networks taking a more fluid approach to talent, moving key people to wherever the current client issues are.
So new, more flexible and encompassing communications companies are emerging that defy the old definitions of advertising, digital, direct, even media agencies. Whether these new-style agencies will actually prove to be as adept at making money as their predecessors, though, is not certain as 2010 saw clients continue to favour project-led relationships with remuneration based more firmly on results.
And, yes, all this makes the use of billings data as a barometer of corporate health increasingly unrepresentative, even for media agencies. It's still the best universal measure we have, but its relevance is diminished in an integrated, social media world. The challenge, of course, is for the new-style agencies to ensure their own relevance doesn't diminish in the same way that the scale of their above-the-line work has.
Claire Beale, editor, Campaign
- Published in the Campaign School Reports edition in March 2011