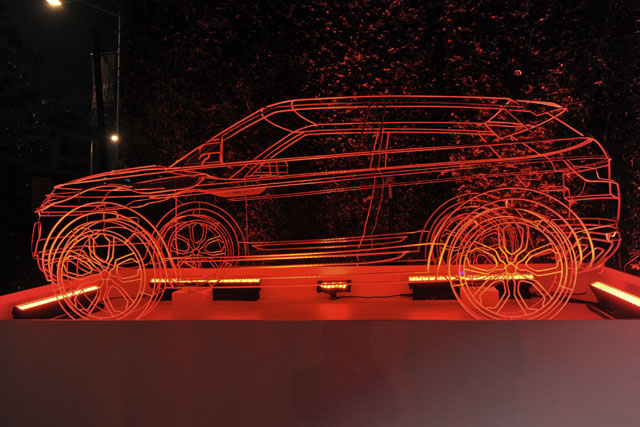 Score: 6
Agency fact file: The Brooklyn Brothers
Type of agency
Creative
Company ownership
Independent
Key personnel
George Bryant partner
Ali Alvarez partner
Jackie Stevenson partner
David Watson partner
Declared income
£3.4m (2009)
Total accounts at year end
12
Accounts won
4 (biggest: Land Rover)
Accounts lost
1 (Woolworths)
Number of staff
41 (+64%)
The agency describes itself as a "creative enterprise". And, indeed, its relative youth means that it has evolved unshackled from the constraints of a traditional ad agency.
In fact, you are as likely to find The Brooklyn Brothers pitching against PR agencies as those in the advertising space, and it achieved some success in 2010, winning a brief to launch the Land Rover Evoque in a pitch against Y&R and Borkowski. The wide-ranging brief encompassed a large proportion of PR, experiential and social media communications in a bid to create fans and a buzz ahead of the marque's launch later this year.
The agency also picked up an interesting project from the Icelandic Tourist Board to encourage visitors back to the island and came up with an innovative campaign centred on online media and a free music concert.
Other wins tended to be on the middling side - Brooklyn Brothers handles National Express and all work for BBC Worldwide Natural History; the other side of the ledger book saw a William Hill project end and Woolworths leave the agency.
Aside from promoting Alvarez to executive creative director, hirings included the talented middle-weight planner Tom Johnstone from DLKW Lowe to beef up the agency's strategic creds.
While The Brooklyn Brothers occupies an interesting place in the agency spectrum and has shown that it is effective at producing clever communication ideas that go beyond advertising, the fact that it has yet to make any decent ads still lets it down. Until it manages this feat, it is not fully deserving of its "creative enterprise" tag.
Score last year: 6
How The Brooklyn Brothers rates itself: 7
"Highs: in 2010, armed with 40 amazing people and one small dog, we went global with clients such as Range Rover and BBC Worldwide - reinventing the car launch with the first, and making natural history modern and digital with the second. We also took on a volcano and helped get Iceland back on its feet and along the way, doubled our billings, profits and ambitions. Lows: the year ending just as we were warming up."