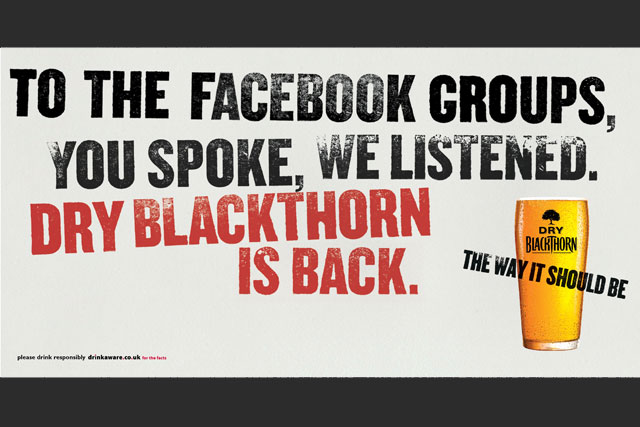 Score: 5
Agency fact file: DHM
Type of agency
Advertising
Company ownership
Independent
Key personnel
Dave Dye founding partner
Justin Holloway founding partner
Kim Lansdown managing director
Rudi Webb finance director
Declared income
n/s
Total accounts at year end
11
Accounts won
5 (biggest: Google)
Accounts lost
1 (Smooth Radio)
Number of staff
20 (no change)
In August, Murray upped sticks to join Euro RSCG 4D as the global brand director on its Volvo account, heading a new cross-agency unit called Team Volvo. This left the remaining founders, Dave Dye and Justin Holloway, to steer the fortunes of the agency.
The pair vowed to continue and rechristened the agency (previously Dye Holloway Murray) as simply DHM to usher in stage two of its evolution. The proposition is a greater focus on the work and on a new-business drive that can reverse setbacks such as the loss of its Smooth Radio account last February.
In fairness, Smooth was DHM's only account loss in 2010 but, then, it didn't win much either. There was a new assignment for Google and the brewer Adnams, an account Dye had a history with at his previous agency Shop, but not much more of any note.
DHM's work, what there was of it, possessed the hallmarks of quality that characterises Dye's approach but campaigns for the likes of Adnams, Dry Blackthorn cider, the mobile handset manufacturer Vertu and The Macallan whisky seemed few and far between.
The agency now desperately needs more clients to help it showcase its strong creative credentials and put the DHM name on the map.
Score last year: 4
How DHM rates itself: 7
"2010 was the year when we learned how to be efficient in new business: we won every pitch we competed for and also picked up several new clients without a pitch. For the third year in a row, we were nominated at D&AD and dramatically expanded our interactive and design offerings. All in all, a solid recovery from the early departure of Smooth, with plenty more to come in 2011."