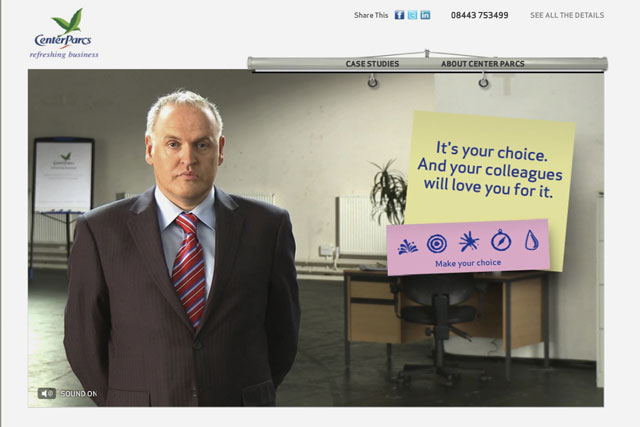 Score: 6
Agency fact file: Golley Slater Group
Type of agency
Independent agency network
Company ownership
Golley Group
Key personnel
Chris Lovell group chief executive
David Longden group managing director
Roy Powell group chief financial officer
John Kinder managing director, London agency
Jayne Bassham managing director, London PR
The Nielsen Company billings 2010
£22m
The Nielsen Company billings 2009
£19m
Declared income
£16.4m
Total accounts at year end
119 (over £10k income)
Accounts won
36 (biggest: Visit Britain)
Accounts lost
6 (biggest: Kent County Council)
Number of staff
256 (+2%)
The blow was especially hard since it removed the agency's biggest account win of the previous year (NHS Kensington & Chelsea) and came just as Chris Lovell and his team might otherwise have congratulated themselves on making it through the worst of choppy economic waters.

Still, the Golley Slater management moved quickly to reshape the business into four divisions to reflect future potential growth areas: an integrated London agency, two regional PR/marcoms networks, and a specialist solutions business group that includes call centres and a direct and data company. It claims this specialisation enabled it to continue growing throughout the year.

Notwithstanding those efforts, and not surprisingly, income was down to £16.4 million from £18 million in 2009, despite 36 wins, nine retentions and just six losses.

But here's the thing: more than half its 119 pieces of business were projects rather than retained, and the biggest win of 2010, Visit Britain, was a £200,000 digital assignment.

This is an agency whose name is known but its work is not. It has some big and interesting brands on its client list - the likes of Asda, Aviva, Center Parcs, Kraft and Mitsubishi - yet the agency itself has no discernible industry profile.

We've said it before but the real challenge is to focus on nailing fewer, heftier accounts and produce some work it can make a fuss about. That challenge continues.

Score last year: 6

How Golley Slater Group rates itself: 8

"Having weathered the recession, we were hit with the cancellation of two major government contracts, but we have still managed to grow and get in the right shape for the future. We recruited two new creative directors and strategy director and are increasing our media resources with new search, social media and evaluation tools. Our business is proactively collaborating to provide creative solutions to solve clients' problems, building sales overnight and brands over time."