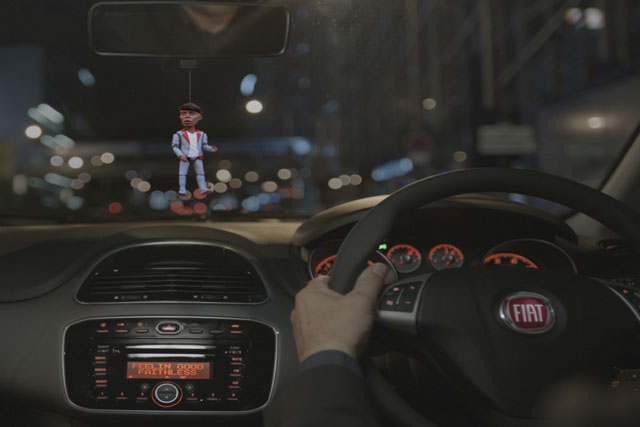 Score: 5
Agency fact file: Krow Communications
Type of agency
Communications
Company ownership
Independent
Key personnel
Barry Cook founder
Nick Hastings founder
John Quarrey founder
Malcolm White founder
The Nielsen Company billings 2010
£37m
The Nielsen Company billings 2009
£36m
Declared income
£3.25m
Total accounts at year end
14
Accounts won
5 (biggest: PayPal)
Accounts lost
0
Number of staff
33 (+10%)
This list grew slightly over the year, with the agency adding extra projects from its existing client Ferrero, in the form of Kinder Bueno from Audacity and Kinder Surprise. It also extended its long-running relationship with Fiat, winning the Fiat Professional business from Arc.

Other new-business wins were limited - the online payment company PayPal being the most memorable - although, satisfyingly, there was no churn from its client list. The only disappointment, once again, was a failure to convert more new-business opportunities.

Krow's work for its flagship clients Fiat and Pets at Home were probably the most visible to emerge from the agency and while the latter offers little creative opportunity, credit is due for its Fiat work. Indeed, the launch of the limited-edition pink Fiat 500 with the "longest viral", which saw a man paint a car pink using his girlfriend's nail varnish and with media through MEC, was particularly notable and won at the Campaign Media Awards.

More high-profile and innovative work of this sort would be welcome in 2011 as it should attract the attention of potential clients who can reduce Krow's dependency on Fiat, Pets at Home and Focus DIY and help the agency compete against the big boys.

That said, Krow seems to have a steady enough business - it is up to its founders to decide if they have the stomach to move it up to the next level.

Score last year: 4

How Krow Communications rates itself: 8

"2010 was our best year ever. We grew our revenue substantially, made more money, won more new business, made our first branded content (a six-part Channel 4 music programme for Fiat), invented the prommercial (see Wikipedia's description of our Fiat/Faithless collaboration) and won our first creative awards. We significantly grew our Fiat and Fererro business and won PayPal. In tough economic circumstances, we think that's a pretty good performance (we even won the Ryder Cup!)."