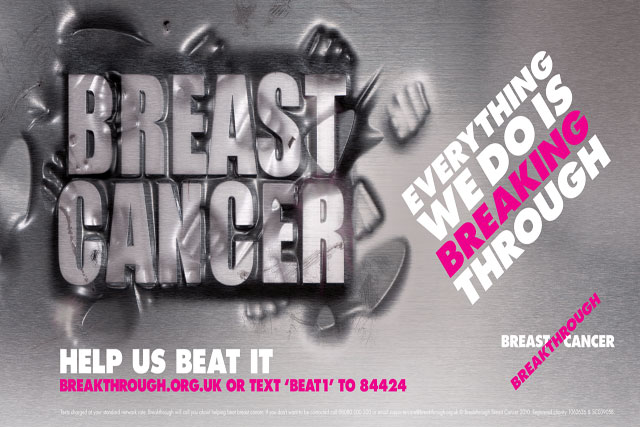 Score: 6
Agency fact file: Meterorite
Type of agency
Direct
Company ownership
Independent
Key personnel
Hugh Bishop chairman
Debbie Smith managing director
Dan Douglass executive creative director
Rebecca Brennan client services director
Emma Janson-Smith head of planning and insight
The Nielsen Company billings 2010
£8m
The Nielsen Company billings 2009
£9m
Declared income
£5.2m
Total accounts at year end
17
Accounts won
7 (biggest: Close Asset Management)
Accounts lost
3 (biggest: Expedia)
Number of staff
68 (+16%)
In 2010, the agency picked up an eclectic range of new business, netting integrated work from brands including Cisco, Homebase, Trip Advisor, PruHealth, Close Asset Management and the Health and Safety Executive. Its most high-profile triumph, however, came when it beat three major advertising agencies to win the task of creating Breakthrough Breast Cancer's 2010 ad campaign (the charity pitches its account each year).

Meteorite did suffer some new-business setbacks, though, the most significant being the loss of Expedia's UK ad account after the brand decided to consolidate its pan-European business into a single agency.

Among Meteorite's creative highlights during 2010 was a digital campaign for Argos to coincide with the World Cup and an online film for World Vision that highlighted the harsh living conditions that children have to endure in Malawi.

Meteorite's success stems partly from a strong culture: the agency was named in The Sunday Times Best Small Company To Work For list for the third year in a row in 2010.

Having established itself as a quirky and innovative agency partner for a brand looking for something a little different, Meteorite's next step is to prove consistently that it can take on and beat the larger agencies too. Winning Breakthrough Breast Cancer and making it to the final stages of the BMW pitch (which eventually went to Engine) suggest this is not beyond the realms of possibility.

Score last year: n/a

How Meteorite rates itself: 7

"Despite the likes of COI cutting back, Meteorite has maintained consistent growth, adding a number of significant pillar clients, including Close, PruHealth Premier Inn and The Guardian, as well as strengthening its retail sector presence with Costa International and the Homebase Nectar Loyalty Programme - a reflection of its growing planning, digital and data departments. A robust pitch record on the likes of Breakthrough Breast Cancer has ensured a healthy throughput of new business."