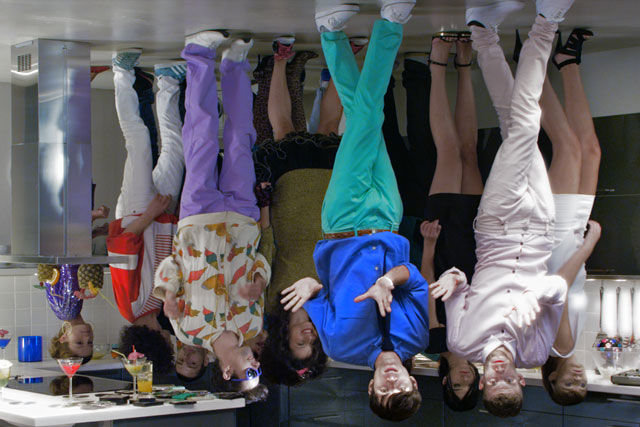 Score: 9
Mother London
Type of agency
Creative
Company ownership
Independent
Key personnel
Robert Saville creative partner
Mark Waites creative partner
Stef Calcraft strategy partner
Andy Medd strategy partner
Dylan Williams strategy partner
The Nielsen Company billings 2010
£165m
The Nielsen Company billings 2009
£159m
Declared income
£16m
Total accounts at year end
36
Accounts won
14 (biggest: Ikea)
Accounts lost
2 (biggest: Post Office – resigned)
Number of staff
160 (+8.8%)
The agency's work for Ikea provided two highlights with the "You'll Always Find Me In The Kitchen At Parties" and "cats" TV spots. Other standout campaigns included stylish and witty Stella Artois work and on-target PG Tips and Pot Noodle spots. The agency also delved into film noir for the launch of Stella Black with a well-executed immersive theatre experience.

Mother was very visible in the new-business tussle last year, and came out winning. The agency's slew of new accounts include Ikea (its biggest win for the UK), Travelodge, New Look, Butlins and Castello Cheese. During the year, the agency lost the Coca-Cola brand Oasis, which moved into VCCP, and resigned its £12 million Post Office account after it went up for review. But the year ended on a high note, with Mother picking up the £30 million global Beck's account after a pitch.

Mother expanded its number of partners for the first time. Dylan Williams, its head of strategy, and Stephen Butler, a creative director, became partners of the London office.

As is traditional within Mother, extra-curricular activities abounded. The shop took a stake in the biodegradable bottle company Green Bottle and funded the creation of a sport centre and football pitch in a poverty-stricken part of South Africa during the World Cup.

Mother managed to gradually build up the momentum over 2010, not to mention its client portfolio. All of which bodes extremely well for 2011.

Score last year: 7

How Mother London rates itself: 8.5

"2010 galloped away to end more strongly than anyone predicted. And that 'the best ideas win' was proven, beyond doubt. Ikea, Pot Noodle, Stella Artois, Boots and South Africa were particular highlights, with new business exciting and strong. Most importantly, Stephen and Dylan joined the London partnership while we continued to seek out and hire yet more inspiring people. In 2011, everything will be different again, except that 'the best ideas will win'. Great."