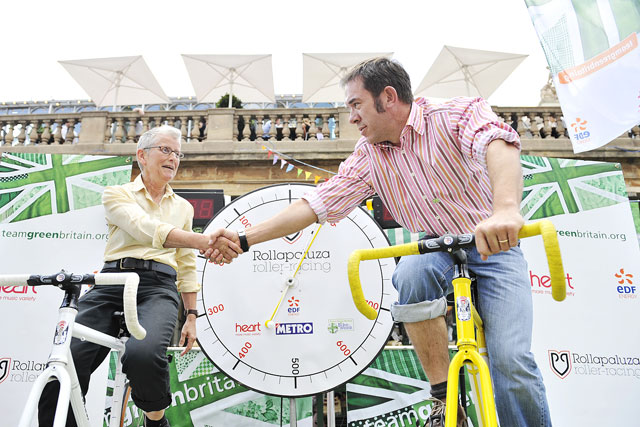 Score: 6
Agency fact file: MPG Media Contacts
Type of agency
Media planning and buying
Company ownership
Havas
Key personnel
Marc Mendoza chief executive
Paul Frampton managing director
David Goodall managing partner, head of International
Dan Hagen managing partner, strategy
Alan Brydon head of trading
The Nielsen Company billings 2010
£218m
The Nielsen Company billings 2009
£181m
Declared income
n/s
Total accounts at year end
77
Accounts won
13 (biggest: Brother International)
Accounts lost
3 (biggest: Gucci)
TV
36%
Press
22%
Outdoor
11%
Radio
2%
Digital
23%
Cinema
1%
Other
5%
Number of staff
198 (+15%)
New-business highlights included a win where the agency's Gallic credentials, through its Havas ownership, presumably came in handy - Atout France, the tourist body funded by the French Ministry of Tourism. It also retained its EDF account following a statutory review called by the company's French HQ.

Other important wins included Brother International Europe, IG Group and NBC Universal's theme parks division. The biggest loss, due to a global realignment and involving no UK pitch, was Gucci.

Management focus tended to be concentrated on internal structure. Back in January 2010, MPG's long-serving head of broadcast, Jim McDonald, left to pursue other interests. As a consequence, Alan Brydon, the agency's head of press, moved up to become the head of trading, overseeing both print and broadcast.

And integration was also on the agenda when it came to digital - an undertaking begun in 2009 when the digital division, Media Contacts, was merged more fully into the main agency. That process continued as Paul Vassallo joined as the head of digital trading and display.

So, not exactly a year to forget for MPG but, after strong showings in 2008 and 2009, not really one to remember either.

Score last year: 7

How MPG Media Contacts rates itself: 7

"In 2009, we led the integration march. In 2010, we reaped the benefits. Product integration rates rocketed and billings rose by 40 per cent year on year, breaking £300 million (including digital and international) for the first time. We deepened client relationships, generated £2.2 million from new products and added £30 million in new business. Our work was recognised with awards for EDF Energy, a groundbreaking BBC research project and Best Use of Data for bmi."