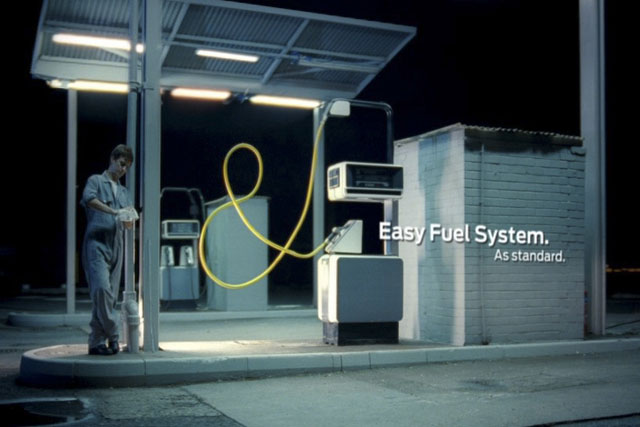 Score: 6
Agency fact file: Ogilvy & Mather Advertising
Type of agency
Advertising, digital and mobile
Company ownership
WPP
Key personnel
Hugh Baillie chief executive
Rachel Hatton planning director
Gerry Human executive creative director
Judy Mitchem group chief marketing officer
Jaimes Leggett managing director
The Nielsen Company billings 2010
£175m
The Nielsen Company billings 2009
£172m
Declared income
n/s
Total accounts at year end
41
Accounts won
8 (biggest: Expedia)
Accounts lost
2 (biggest: Milka)
Number of staff
304 (+41%)
Having joined towards the end of 2009, the chief executive, Hugh Baillie, made the sensible decision to keep the agency's head below the parapet, concentrating instead on regrouping after a tricky few years and taking the time to get itself "pitch-ready" again. It's an approach that may just pay dividends. The group chairman, Paul O'Donnell, has made no secret of his desire for the agency to be more creative and win more local business, and that's exactly how Baillie has begun to reposition it.
Early in the year, he reverted the agency's name to Ogilvy & Mather in an effort to remind staff of the company's creative heritage. And if you'd scratched beneath the surface, you'd have found some interesting work in 2010, notably the "anti-homophobic" ad for the FA, the "ampersand" campaign for Ford and the "self-destructing text" app for Wired's first anniversary. However, much needs to be done if Ogilvy is to produce consistently strong creative for its larger clients too.
Plans have also been put in place to make Ogilvy more nimble and digitally savvy. Jaimes Leggett joined from Grand Union and has subsequently been promoted to managing director, while M&C Saatchi's Paul Donohue was brought in as the digital delivery director.
Ogilvy eventually ignited its new-business push in June and won the advertising business for The Spectator. Its next big pitch, for Lucozade, was unsuccessful, but the agency ended the year brightly by securing the £40 million pan-European Expedia advertising account.
Ogilvy's "big-but-dull" moniker will not change overnight, and there's still a huge amount of work left to do. But the recent promotion of Gerry Human to executive creative director should reinvigorate the creative department, and if the agency can pick up some major domestic business too, the future will start to look promising over at Canary Wharf.
Score last year: 5
How Ogilvy & Mather Advertising rates itself: 7
"Last year, we assembled a whole new team: CEO, MD, planning director, client services director. We also boosted our marketing operation. We won The Spectator, Huggies and a three-year digital assignment from BP (against pure-play digital agencies). We won three IPA Effectiveness awards and a Cannes silver for Dove. So huge progress. Then we won Expedia, taking total wins to £60 million. Standout work came on The Spectator, Coke, Kick It Out and American Express."