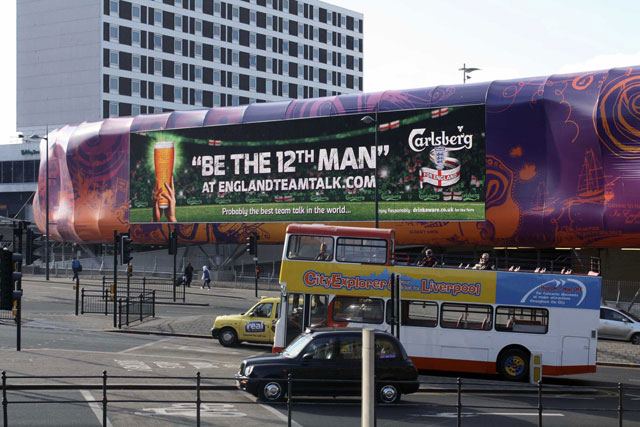 Score: 6
Agency fact file: OMD Group
Type of agency
Media and marketing communications
Company ownership
Omnicom Group
Key personnel
Philippa Brown CEO, Omnicom Media Group, UK
Steve Williams CEO, OMD UK Group
Jonathan Allan managing director, OMD UK
Robert Ffitch managing director, Manning Gottlieb OMD
Alistair MacCallum managing director, M2M
The Nielsen Company billings 2010
£717m
The Nielsen Company billings 2009
£788m
Declared income
£52.4m (2009)
Total accounts at year end
168
Accounts won
25 (biggest: Shop Direct PPC)
Accounts lost
5 (biggest: Aviva)
TV
48%
Press
29%
Outdoor
10%
Radio
6%
Internet
4%
Other (cinema)
3%
Number of staff
635 (+0.8%)
The biggest loss for OMD was the £27 million Aviva business. However, considering the group holds 168 accounts spread across OMD UK, Manning Gottlieb UK and M2M, things could have been worse in such a tough procurement climate. And it certainly wasn't as bad as losing the £90 million Reckitt Benckiser the year before to ZenithOptimedia.
The group itself admitted that 2010 was more about working on existing clients than shopping for more. Nevertheless, it did reel in more digital work from current clients such as John Lewis and Hasbro.
Structurally, the senior management team remained stable, with Jonathan Allan, Robert Ffitch and Alistair MacCallum still holding the MD reigns of its three agencies under the chief executive, Steve Williams.
The year ended with MG OMD battling to retain its £40 million Virgin Media account. The agency's 2011 will be quickly coloured by the result of this pitch and there's no doubt that it needs to gain some fresh momentum quickly.
Score last year: 6
How OMD Group rates itself: 7
"OMD proved its digital firepower - across the spectrum - in 2010 with over half of our new-business wins coming from search and social media; most notably Shop Direct, one of the largest paid search accounts in the UK. Our campaigns continue to produce outstanding business results for our clients; winning gold and silver for Waitrose and Virgin Atlantic at the IPA Effectiveness Awards is testament to the talent and energy of our people."