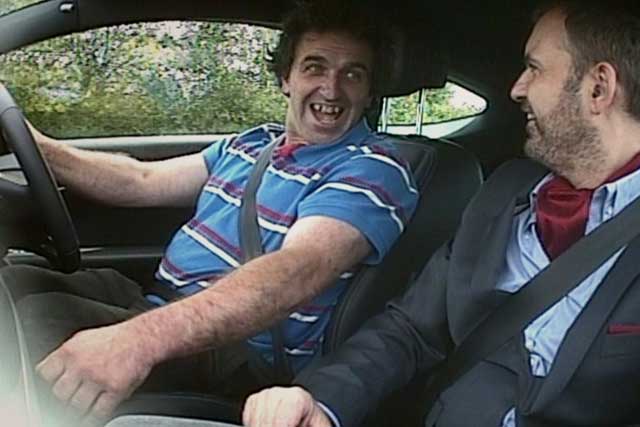 Score: 7
Agency fact file: Publicis
Type of agency
Creative
Company ownership
Publicis Groupe
Key personnel
Nigel Jones group UK CEO and chairman
Karen Buchanan chief executive
Tom Morton group UK chief strategy officer
Tom Ewart joint executive creative director
Adam Kean joint executive creative director
The Nielsen Company billings 2010
£145m
The Nielsen Company billings 2009
£140m
Declared income
£51.5m
Total accounts at year end
42
Accounts won
6 (biggest: Maggi)
Accounts lost
0
Number of staff
416 (+8%)
Its Army recruitment activity won gold at the Campaign Big Awards and the agency created one of the year's most talked-about pieces of mobile communication in the shape of the controversial iHobo app for the charity Depaul UK. It was an app that also rose to the top of the download charts in May.
In addition, Publicis' "Megane Experiment" work for Renault demonstrated the agency's ability to raise creative standards on an account that had previously been associated with below-par work from Paris.
In terms of new business, a storming 2009 was followed by a quiet year. Publicis landed the £2 million Randstad recruitment account in June but it wasn't until November that it won the Virgin Unite charity business and SCA Hygiene's global babycare brands, which will be run out of Publicis London.
Before Simpson's departure, the head of planning, Andy Lear, left last July to become a consultant. This provided the opportunity for a rethink and the UK group chief executive, Nigel Jones, hired the impressive Tom Morton from TBWA\London as the first chief strategy officer across the group.
The full extent of integration between Publicis London and sister group businesses Chemistry and Blueprint remains to be seen but Buchanan has been identified as a team player who can help the agency grow as part of this wider group offer. Publicis has been on a journey of improvement for the past two years and the task now is to deliver more creative gems across the whole Publicis client list.
Score last year: 7
How Publicis rates itself: 8
"An 11-minute documentary for the Megane Experiment; 54,000 applications for new social workers; iHobo number one in the iPhone app charts with more than 500,000 downloads; and a Big gold and Titanium shortlist for 'start thinking soldier'. Pitch wins continue, new projects are awarded and (in spite of everything) revenue is up. The place is buzzing, people want to work here. We can be proud of where Publicis has got to, and is going."