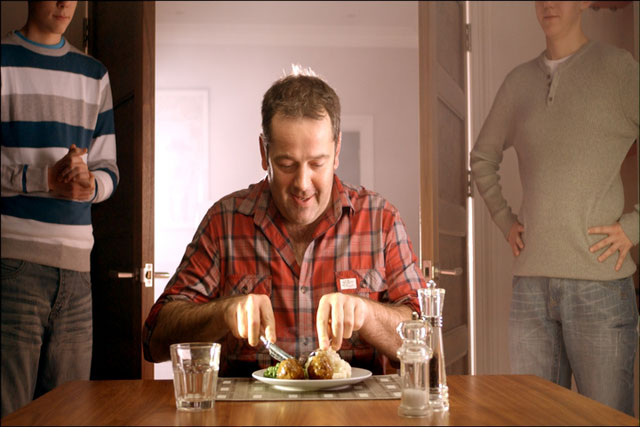 Score: 5
Agency fact file: Quiet Storm
Type of agency
Advertising
Company ownership
Independent
Key personnel
Trevor Robinson founder and creative director
Darren Thomas managing director
Jon Howard-Spink planning director
Kate Pirouet head of productions
Allan Dutton marketing director
The Nielsen Company billings 2010
£12m
The Nielsen Company billings 2009
£11m
Declared income
£1.9m
Total accounts at year end
11
Accounts won
3 (biggest: The Dormen Food Company)
Accounts lost
0
Number of staff
27 (+10%)
The agency is small and, in Trevor Robinson OBE, only really has one high-profile personality. But it has a distinct personality (ethical, campaigning) and is one of those agencies that seems happiest getting on with the work rather than schmoozing at lunch and parties.
Some of Quiet Storm's notable work in 2010 included an amusing Mr Brain's Pork Faggots spot for Kerry Foods, and The Journey, an exhibition and event that highlighted the problem of sex trafficking. Created for The Helen Bamber Foundation, and with the support of Emma Thompson, The Journey was staged in London and New York before being taken to The Hague.
On the debit side of Quiet Storm's creativity chit was work for MTV's VIVA, the youth music and entertainment channel rebranded from TMF. Making it into Campaign's top ten Turkeys of 2010, the ad was a marginal improvement on the previous year's campaign that sat right at the top of the same list.
But back to that pitch conversion rate. According to the AAR, Quiet Storm was more effective at converting pitches in 2010 than bigger names such as Dare, Saatchi & Saatchi and Beattie McGuinness Bungay. Its wins were not huge in number or size - The Dormen Food Company, the Practical Action charity and the fairtrade ethical clothing business THTC - but they denote a singularity of purpose and the agency's clear understanding of its own brand.
Quiet Storm is making strides to raise its profile in the industry. If it is genuine in that ambition, it will need to push itself into more mainstream brand accounts and get itself talked about for being more than a surprise inclusion on a pitchlist.
Score last year: n/a
How Quiet Storm rates itself: 7
"Fifteen new campaigns; increase in staff; nine pitches; work that continues to be successful and get talked about, including campaigns, which, according to OHAL, showed among the best-ever food brand results for advertising with investment, returning £7 at retail for every £1 spent for Richmond; and an award-winning social media campaign for MTV's VIVA, which has 1.4 million Facebook friends and is still growing.
A good year. We're looking to do better in 2011."