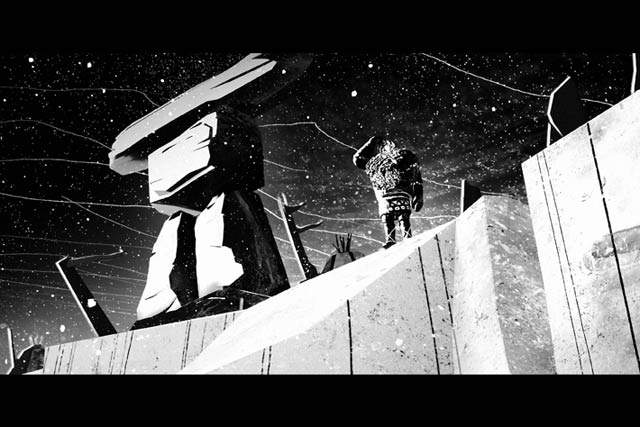 Score: 8
Agency fact file: Rainey Kelly Campbell/Y&R
Type of agency
Creative
Company ownership
WPP (Young & Rubicam Brands)
Key personnel
Mark Roalfe chairman
Richard Exon chief executive
Damon Collins executive creative director
Ben Kay chief strategy officer
The Nielsen Company billings 2010
£275m
The Nielsen Company billings 2009
£206m
Declared income
n/s
Total accounts at year end
42
Accounts won
10 (biggest: Ferrero Rocher)
Accounts lost
2 (biggest: Virgin Media)
Number of staff
260 (+4%)
The task at hand was made all the more tricky when Virgin Media, one of the agency's biggest accounts, was put up for pitch in February. RKCR/Y&R had created some of its best work on the business, but the client opted to move the account into DDB UK instead.
Despite the loss, RKCR/Y&R can still be pleased with its 2010 new-business performance. Overall, it captured ten accounts, notably Innocent, Ferrero Rocher, Bombay Sapphire and Tic Tac. It also won the Honey Monster Foods advertising account and, in September, brought the iconic Honey Monster back to TV screens for the first time in two years.
Indeed, it was on the creative front that RKCR/Y&R really thrived last year. The agency continued to produce strong work for brands such as the BBC and Land Rover, and, in October, followed up the outstanding 2009 "love at first flight" Virgin Atlantic campaign with another head-turning spot.
Other creative highlights included the agency's first work for Warburtons and Kopparberg, an epic ad for GHD and a smart social media-led campaign for LG.
RKCR/Y&R continued to innovate on other fronts too. Following the GHD work, it launched a record label, Two Black Cats, which will invest in young bands. The agency's digital arm, Saint@RKCR, is also performing well, and boasts a highly regarded management line-up in Adam Graham, David Gamble and Simon Labbett.
RKCR/Y&R cemented its position as a fearsome new-business competitor and an excellent creative shop in 2010. Its retention of the BBC business this month is further testimony. Now the agency needs to win something big to replace Virgin Media.
Score last year: 8
How Rainey Kelly Campbell Roalfe/Y&R rates itself: 8
"An exciting year for RKCR/Y&R, which saw us deliver a record volume of work and see our best-in-class creativity and effectiveness recognised across multiple award wins, including Cannes, D&AD, a second Bafta and Agency of the Year at the London International Awards. 2010 also saw us continually innovate with the creation of Two Black Cats Records, experiential activity and a soap opera. With ten new clients to service, this year will be even more exciting."