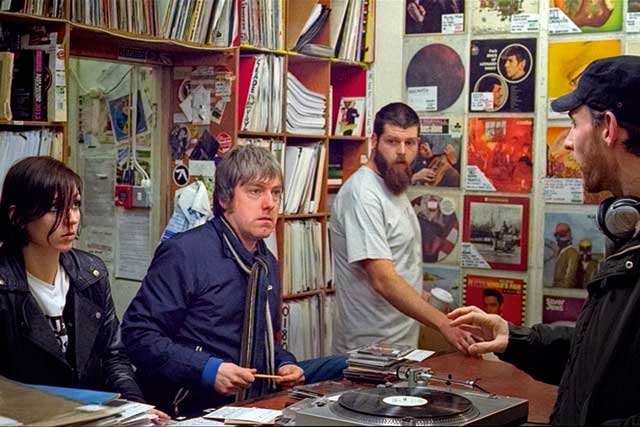 Score: 3
Agency fact file: Rapier
Type of agency
Creative
Company ownership
Independent
Key personnel
Jonathan Stead chief executive
Ed Morris creative partner
John Shaw strategy and planning partner
Sue Payne chief operating officer
The Nielsen Company billings 2010
£15m
The Nielsen Company billings 2009
£63m
Declared income
n/s
Total accounts at year end
14
Accounts won
4 (biggest: American Express)
Accounts lost
3 (biggest: Virgin Media)
Number of staff
95 (-21%)
The pivotal moment came in May, when the influential creative partner John Townshend announced that he was leaving after 15 years to launch a start-up. Rapier's chief executive, Jonathan Stead, used Townshend's departure to shake up the agency's management structure, bringing in the former Lowe executive creative director Ed Morris as a creative partner and the Philippines-based BBDO Guerrero Ortega's creative head, Simon Welsh, as the executive creative director.
Stead then pulled off another coup in July by hiring John Shaw, the joint worldwide planning director of Ogilvy & Mather, as the strategy and planning partner.
Yet things couldn't have got off to a more inauspicious start for the new team when two of the agency's biggest clients - Virgin Media and Lloyds TSB - called pitches during the year, and Rapier failed to retain either of them. A potentially massive blow for the business.
In September, it lost the advertising account for Heat magazine too.
There were some glimmers of hope, though: the agency won the Travelodge digital advertising account in January and, in June, it was appointed to the Cancer Research UK advertising roster.
Stead should be applauded for making a series of brave decisions in his effort to help Rapier reach its goal of being a truly integrated offering. In Morris and Shaw, he has brought in a wealth of experience. However, the new line-up faces a huge challenge to make this dream a reality.
2011 is when their challenge really kicks in (a new campaign for Yell has already hinted at a renewed sense of confidence), but the brief has been made far more demanding following the problems in 2010.
Score last year: 6
How Rapier rates itself: 6
"Post winning Direct Agency of the Decade at the end of 2009, we spent 2010 making fundamental changes to the agency to target winning the Agency of the Decade in 2019. We have a new management team headed by Jonathan, Ed, John and Sue (Payne), significantly greater digital capability and a new home, The Battleship. Both the worlds of communications and Rapier are more exciting than they have ever been."