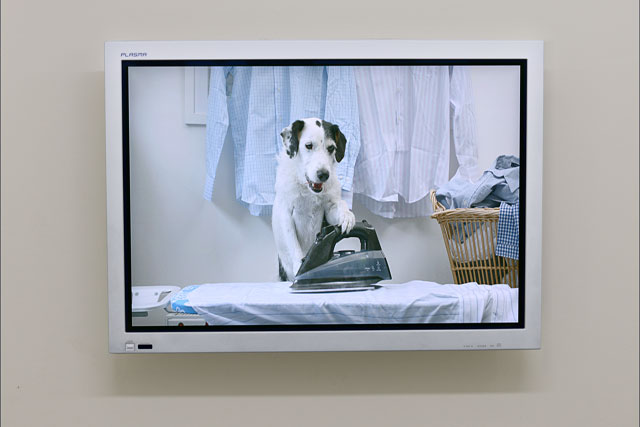 Score: 6
Agency fact file: The Red Brick Road/Ruby
Type of agency
Advertising, digital, direct
Company ownership
Independent
Key personnel
Paul Hammersley managing partner
Paul Weinberger chairman
David Hackworthy strategic planning partner
Sam Cartmell creative partner
Jason Lawes creative partner
The Nielsen Company billings 2010
£150m
The Nielsen Company billings 2009
£120m
Declared income
£11.7m (2010 estimate)
Total accounts at year end
15
Accounts won
5 (biggest: Glenfiddich)
Accounts lost
1 (Mushroom Bureau)
Number of staff
89 (+7%)
The agency's two most impactful campaigns of 2010, in TV at least, were for Magners (its lovingly created "there's method in the Magners" spots) and the TV trade body Thinkbox, featuring Harvey the dog, one of the most talked-about ads of the year. Unfortunately, the creative director of the ads, Justin Tindall, has since quit.
Indeed, personnel issues loomed large in the agency's year. With Sir Frank Lowe stepping down at the end of 2009, the management team of Paul Hammersley, David Hackworthy and Paul Weinberger seemed to enjoy a new freedom. Then, in November, it emerged that the creative partner Tindall was leaving to join Leo Burnett, raising question marks over the creative firepower of the agency.
The Red Brick Road's new-business performance was unspectacular in 2010: it landed Glenfiddich, the Greener Journeys bus operators account and Savills, but it also pitched for larger accounts and failed to win.
The agency seems financially sound - it expected to have increased income by nearly 20 per cent in 2010 - and has a strong leadership and planning brain in Hackworthy. In 2011, it needs to prove its creative spark hasn't left with Tindall, and to win significant new accounts. The decision early in 2011 to integrate The Red Brick Road with Ruby and find a new name for the combined entity is a clear indication that the agency is looking for fresh momentum. But the departure of the managing partner Karen Buchanan for Publicis early in 2011 won't help.
Score last year: 5
How The Red Brick Road/Ruby rates itself: n/s
"A good year with progress on all fronts. The Red Brick Road and Ruby worked ever more closely on shared clients and new business, which explains our joint submission. Revenue grew by almost 20 per cent with new buiness from Greener Journeys. Glenfiddich, Savills and Ebiquity and added assignments from Tesco (digital) and Magners (Gaymers and Blackthorn).
Awarded and talked-about campaigns on Tesco Mobile, Magners, Thinkbox and Glenfiddich. Solid foundations laid for further growth in 2011."