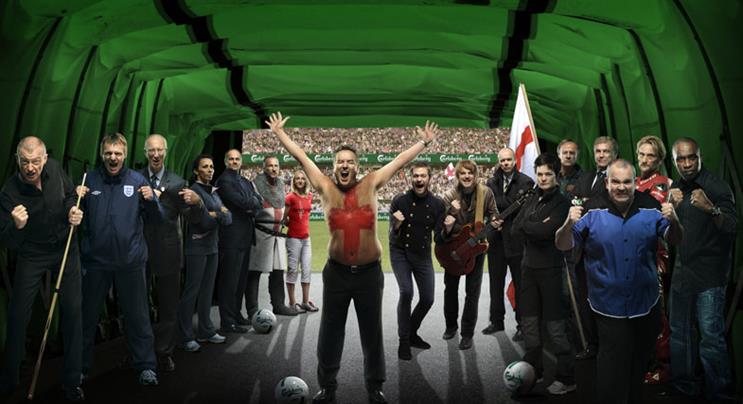 Score: 6
Agency fact file: Saatchi & Saatchi
Type of agency
Integrated advertising
Company ownership
Publicis Groupe (SSF)
Key personnel
Michael Rebelo managing director
Kate Stanners executive creative director
Paul Silburn executive creative director
Richard Huntington director of strategy
The Nielsen Company billings 2010
£169m
The Nielsen Company billings 2009
£121m
Declared income
n/s
Total accounts at year end
23
Accounts won
3 (biggest: Lurpak global)
Accounts lost
0
Number of staff
267 (+17%)
The agency also went head-to-head with arch-enemy M&C Saatchi in the run-up to the General Election, but the two factions managed to patch it all up just in time for their momentous 40th anniversary bash. Saatchis' Labour campaign, created with a tiny budget compared with the Tory campaign, displayed ingenuity, though not enough to actually win the election. But then, advertising never claimed to perform miracles.
Meanwhile, the World Cup brought out the best in the agency. The Carlsberg "team talk" World Cup ad, featuring English sporting legends, and the Visa World Cup spot, which followed the theme of the "Running Man", impressed. Other notable campaigns included "welcome home", the T-Mobile flash mob follow-up set in Heathrow T5, The European Tour online campaign "see every shot imaginable", and the "how u feelin?" campaign for the NSPCC.
However, less remarkable was the agency's new-business performance. After 2009's Asda and T-Mobile wins, Saatchis seemed to underperform in this area. Although it did pick up the global advertising for Lurpak, excluding the UK (after a shoot-out against the UK incumbent, Wieden & Kennedy London), its pitch conversion rate was a risible 14 per cent.
The Saatchis senior team, led by the managing director, Michael Rebelo, remains robust, though Robert Senior might feel a bit stretched after adding the role of EMEA chief executive of Saatchi & Saatchi to his UK SSF group chief executive position.
Saatchis had its moments in 2010, but it was a patchy year. The shop requires more dynamism and a bit more creative firepower to stay in the limelight in 2011.
Score last year: 7
How Saatchi & Saatchi rates itself: 7
"In 2010, our 40th year, we were about bringing more to the party. More variety to our creative output, which also brought in both creative and effectiveness awards.More new business from Lurpak and Manchester City.And much more in terms of our financial performance.And then there was the magic of that birthday bash. Pity we couldn't help bring a little more to our other party - Labour."