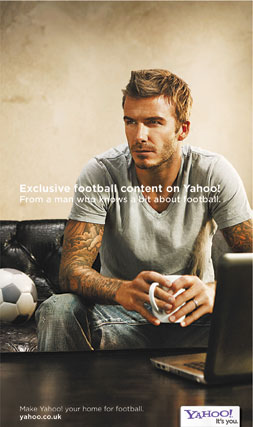 Score: 3
Agency fact file: Starcom MediaVest Group
Type of agency
Communications planning and buying
Company ownership
Publicis Groupe (DMB&B)
Key personnel
Stewart Easterbrook CEO, SMG
Richard Hartell chief strategy officer, SMG
Chris Locke UK trading director, SMG
Steve Parker managing director, MediaVest
Matt James managing director, Starcom
The Nielsen Company billings 2010
£475m
The Nielsen Company billings 2009
£462m
Declared income
n/s
Total accounts at year end
100+
Accounts won
34 (biggest: Dreams)
Accounts lost
5 (biggest: BT offline – mutually agreed)
TV
55%
Press
10%
Outdoor
7%
Radio
8%
Search
7%
Other (digital/performance marketing)
13%
Number of staff
359 (+1.7%)
The Coalition Government's decision to slash COI spending showed that the account, won by the WPP consortium M4C, was not worth losing much sleep over. What happened next certainly was and the agency's chief executive, Stewart Easterbrook, saw Starcom MediaVest lurch from one nightmare to another.
The loss of the £75 million BT business to Maxus amid all sorts of lurid (and unproven) rumours proved to be one of the talking points of the year and it set the narrative for the rest of it. Starcom's blue-chip accounts subsequently fell like ninepins - £25 million of Kraft, £23 million of InBev. What came in - Dreams, Yahoo!, James Villas and a smattering of SEO and PPC accounts - failed to adequately the fill the gaps.
On the management front, the respected John Davidson was given the new role of trading director in a new integrated negotiation structure, while Matt James was drafted in as the managing director of the Starcom division to replace Alastair Bannerman, who became the chief client officer. Whether this was an optimistic move, given its pool of diminishing clients, who knows? What is clear is that Starcom MediaVest must try harder in 2011 before it loses more blue-chip business. A clearer identity between the Starcom and MediaVest brands would be a good start.
Score last year: 6
How Starcom MediaVest Group rates itself: 8
"We were delighted to win several high-profile, future-facing clients, including Dreams, Yahoo! and Kelkoo. We strengthened our leadership in emerging areas, growing revenue in digital, performance, data and tech. We were very proud to launch the world's first credible measurement tool to calculate the carbon footprint of advertising, CarbonTrack, and be awarded a P&G best supplier in 2010. All of which further strengthens our determination to be the most future-orientated agency in town."