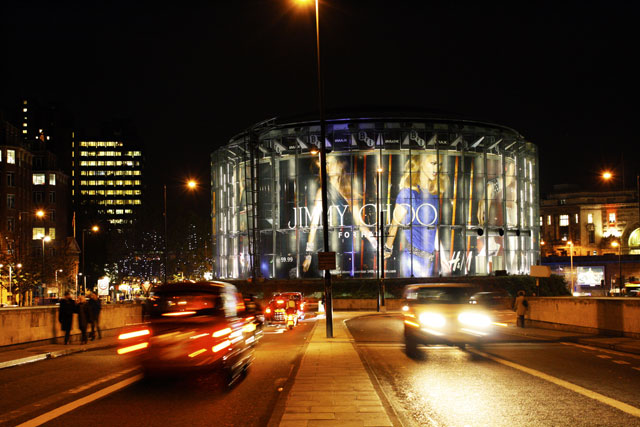 Score: 7
Agency fact file: UM London
Type of agency
Media
Company ownership
Interpublic (Mediabrands)
Key personnel
Andy Jones chief executive
Russell Place chief strategy officer
Richard Oliver managing partner, investment
Jason Carter managing partner, digital
Yvonne O'Brien managing partner, research and insight
The Nielsen Company billings 2010
£167m
The Nielsen Company billings 2009
£155m
Declared income
n/s
Total accounts at year end
151
Accounts won
17 (biggest: Burberry)
Accounts lost
0
TV
38%
Press
10%
Outdoor
8%
Radio
6%
Digital/search
31%
Cinema
2%
Other (content, sponsorship, partnerships)
5%
Number of staff
120 (+7%)
A restructure under a newly energised management team led by the chief executive, Andy Jones, has pushed it into a space where it's producing effective and innovative media work. This seems to have also translated into new-business success - an area where UM has previously struggled - and in a quiet year generally, it picked up accounts including Burberry, Charles Schwab and bwin, and retained H&M.
New advertisers, in particular, seem to have been attracted to UM's proposition - and by growing this client list it has managed to avoid going down the price-led Dutch auction route that most media pitches of 2010 seemed to involve. In total, there were 17 additions - of various sizes - with no accounts leaving the agency.
Evidence of cleverer thinking was apparent at the Campaign Media Awards, where UM triumphed in two categories, and it became the first media agency to win a Sony Radio Award. So what's happened? Put simply, it seems that UM has a desire to differentiate itself from the homogenised morass with new hirings and divisions, such as its new Media Owner Relations department headed by the former head of youth at Viacom Brand Solutions, Andy Corcoran. And this has paid dividends - its work for the launch of Microsoft's Bing, which used a narrative in TV ad breaks, was especially clever.
With UM doing so well at convincing new advertisers of the quality of its work, it surely can't be long before those bigger ones realise they may be missing out.
Score last year: 6
How UM London rates itself: 8
"2010 was a brilliant year for UM. We created a unique agency structure that helped create transformational media solutions for our clients. We brought in new talent and continued building diversified services. We led the industry in thought leadership with powerful initiatives like Wave5 and VODIO. We attracted prestigious new clients, winning more than £30 million of business with no losses. We grew revenue and margin ...
and won two out of 12 categories at Campaign Media Awards."