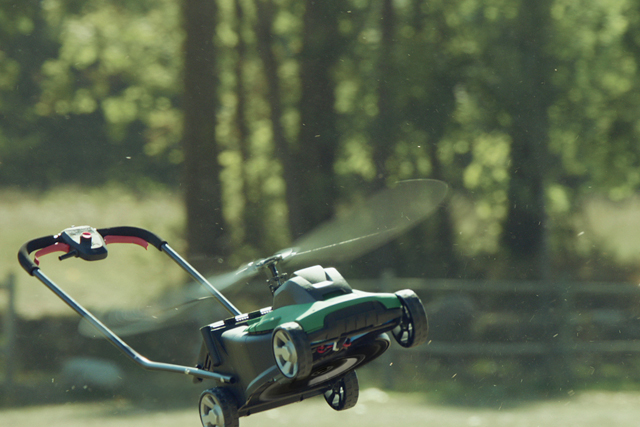 Score: 6
Agency fact file: 101
Type of agency
A free-range, creative company
Company ownership
Independent
Key personnel
Laurence Green founding partner
Phil Rumbol founding partner
Richard Flintham founding partner
Steve Waring founding partner
Mark Elwood founding partner
Declared income
n/s
Total accounts at year end
5
Accounts won
5 (biggest: Avios)
Accounts lost
0
Number of staff
25 (n/a)
The agency (though co-founders Laurence Green, Richard Flintham and Phil Rumbol may object to that term) had a solid first year. The founders set out saying they wanted to work as "business partners" with clients. Not exactly a groundbreaking proposition, you could argue. But what was surprising was that the shop, for year one at least, has managed to stick to it.
The founders were intent on approaching business in a different way to your average ad agency, including eschewing pitching as a means of drawing in business. Consider, too, that much of their work is behind-the-scenes, and it has not been easy to judge 101's progress.
However, there are some clear markers. The agency's first win surprised nobody. French Connection followed Flintham from Fallon and hired 101 as creative consultants. The Art Fund became another founding client. Mr Kipling was next, followed by Avios, the points scheme formerly known as Air Miles, worth £10 million.
With new business came new hirings, and the growing salary bill at the agency is possibly a sign of robust financial health. Johan Dahlqvist, the former creative director at TBWA\London, joined as a creative director, and Clare Hutchinson came on board as a senior strategist from BSkyB. Mark Elwood, the former head of art and design at Fallon, had joined the founders at the beginning of last year as a partner, while the former Fallon creative partner, Augusto Sola, joined as a creative partner at the end of 2011.
Work-wise, 101's French Connection campaign was unapologetically abstract and the Avios spot was sublime. All of which bodes well for the agency in its second year, when the collective vision of its founders should begin to truly take shape.
Score last year: n/a
How 101 rates itself: 7
"A year to savour, laying the foundations of our brand, business and culture. We launched ourselves, the National Art Pass and Avios, and helped French Connection defy the odds on the high street and on Main Street. Wrote a dizzying array of content, from screen to store, and swam upstream to shape strategy beyond comms for half-a-dozen other blue-chip brands. Proud of our work, our principles and especially our people, and primed for a bigger and better year two."