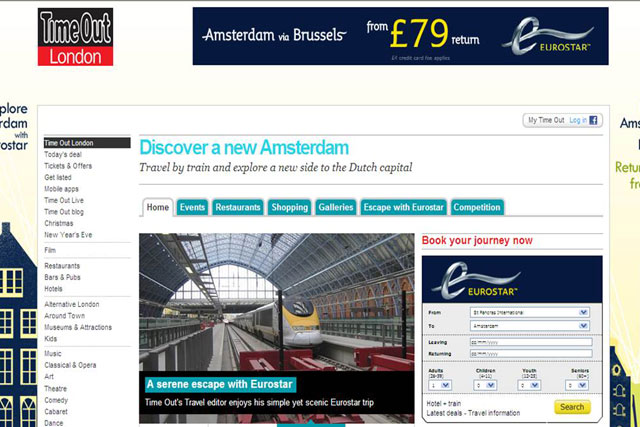 Score: 7
Agency fact file: Arena Media

Type of agency
Media
Company ownership
Havas Media
Key personnel
Steve Booth chief executive
Paul van Barthold chief operating officer
Pedro Avery chief investment officer
Pippa Glucklich managing director


Henry Daglish deputy managing director
Nielsen billings 2011
£78m
Nielsen billings 2010
£83m
Declared income
n/s
Total accounts at year end
59
Accounts won
14 (biggest: Eurostar)
Accounts lost
1 (Warner Leisure Hotels)
TV
39%
Press
18%
Outdoor
7%
Radio
3%
Digital
33%
Number of staff
142 (+15%)
After finalising the integration of the agency's digital media unit, Quantum, in 2010, Arena decided on the solution of retaining the Arena Quantum brand as a business consultancy service. The agency's new focus on behaviour change is another point of difference.
Meanwhile, the agency's best new-business moment came in June, when it landed the £6.5 million Eurostar business. It also captured the Sports Direct media account and the digital media for Axa's Swiftcover and Axa Direct brands. Arena's only loss was the Warner Leisure Hotels account.
There was flux in the boardroom in its fourth year of Havas ownership: the previously independent shop saw Charlie Makin become the second of three founders (after Nick Lockett) to leave the business. The third founder, Steve Booth, seems likely to stay a while yet.
Dan Clays, the former chief strategy and development officer who was instrumental in the agency's transformation, has since been poached by OMD to be its managing director. The loss of Clays at a time when Arena needs momentum behind its offer seems a real blow, and it will be interesting to see how its senior management team moves things on.
Last year also saw the agency hire Sarah Heyworth from MEC as the head of planning and the former PHD director, Justin Gibbons, as the head of behavioral economics. Arena is not short on talent but needs to work hard to maintain its position in the market.
Score last year: 6
How Arena Media rates itself: 8
"The launch of Arena's new agency positioning around 'partners for now and next' and an entirely unique planning approach incorporating behaviour change principles have been central to a hugely exciting year for us - recording our best-ever year of new business, including the Eurostar account. We started 2011 with clear intent for Arena to stand out for its work and culture, and we are delighted with the results."
Footnote: *indicates where agencies claim the corporate governance constraints of the Sarbanes-Oxley legislation.