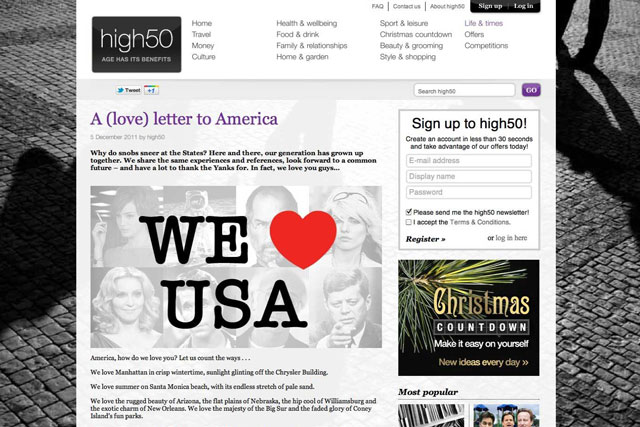 Score: 3
Agency fact file: Beta
Type of agency
Creative
Company ownership
Independent
Key personnel
Garry Lace founding partner
Robert Campbell founding partner
Nielsen billings 2011
£25m
Nielsen billings 2010
£17m
Declared income
£3m
Total accounts at year end
7
Accounts won
4 (biggest: Royal Mail)
Accounts lost
1 (Jackpotjoy)
Number of staff
30 (+20%)
Of course, this could be something of a good thing - it meant there were no PR disasters similar to the Mumsnet debacle that we saw in 2010 - but it also meant that a company as young and agile as Beta did not appear to make the strides it would perhaps have wished.
There were some shining moments, most notably in June, when the agency beat four others to win the Royal Mail advertising business. Across the year, it also picked up work from Nuffield Health and the British Skin Foundation.
But the year also saw Beta part company with Jackpotjoy, one of its first clients, while Thomas Cook's well-documented financial problems had forced the travel operator to all but end its relationship with the agency before appointing Euro RSCG London to the account in early 2012.
Beta's creative product was solid, if unspectacular, over the course of 2011. Many of its campaigns were low-key, such as ads for Gumtree.com and the Alliance to End Slavery & Trafficking. However, it was hard to miss the agency's new work for Iceland, which introduced the supermarket chain's new brand ambassador, Stacey Solomon.
Where Beta has been busy is in establishing its own ventures. Last year, the agency launched DaddyBeGood, an online community aimed at dads, and High50, a portal for the over-50s.
The success of the sites is currently hard to gauge and, while Beta must be applauded for its efforts in branching out into other areas, it's still a struggle to get overly excited about an agency that has so far failed to fully live up to expectations.
Score last year: 6
How Beta rates itself: 7
"Given our model of having two businesses, we feel we've had a great year with the businesses we own and we've had a good year for the agency. Capturing the Royal Mail proved our defining win for Beta in 2011 and more than 250,000 unique visitors to our three owned businesses (High50, Top Tips for Girls and DaddyBeGood) convinced us that we have the right model going forward."