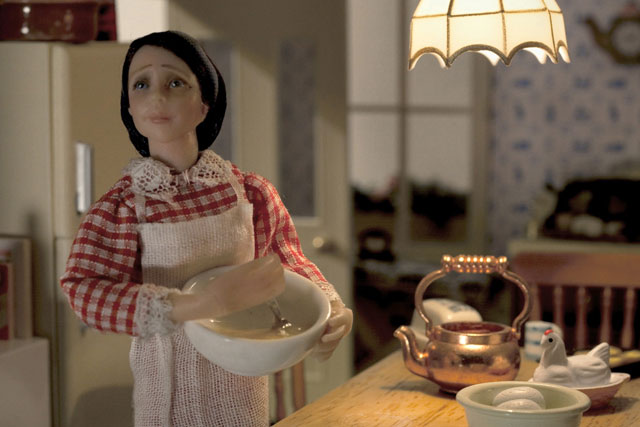 Score: 7
Agency fact file: CHI & Partners
Type of agency
Full service
Company ownership
Independent (minority stake held by WPP)
Key personnel
Johnny Hornby founding partner
Jonathan Burley executive creative director
Sarah Golding joint chief executive
Nick Howarth joint chief executive
Neil Goodlad chief strategic officer
Nielsen billings 2011
£156m
Nielsen billings 2010
£182m
Declared income
£23m (2010)
Total accounts at year end
29
Accounts won
7 (biggest: Burger King)
Accounts lost
2 (biggest: Westfield – resigned)
Number of staff
243 (+22%)
Under a reshaped management team after the managing partners, Sarah Golding and Nick Howarth, were promoted to joint chief executives and Neil Goodlad became the chief strategy officer, CHI enjoyed a strong year that included new-business success and award-winning ads.
In his first full year, the executive creative director, Jonathan Burley, got to work on revamping his department, and made some notable appointments, including Jim Bolton as the deputy executive creative director, Chad Warner as the digital creative director and Barney Cockerell as a creative director.
There are already signs that the new creative department is having an effect, with major new campaigns rolled out for Argos, TalkTalk and Anchor during the year.
CHI made key moves in other areas too. The Elvis founder Mark Leversedge joined as the head of direct, with Rapier's Zoe Barlow arriving as the head of broadcast. In May, it launched The Social Practice, a full-service, fully integrated social media offering.
The agency is a formidable opponent on any pitchlist, and its biggest triumph in 2011 was winning the £12 million Burger King advertising account.
But it was with existing clients where CHI truly prospered, picking up additional business from British Gas, Britvic, Royal Bank of Scotland and Arla Foods. However, it did resign the Westfield advertising account earlier in the year.
CHI has enjoyed a successful ten years as one of the most colourful agencies in the industry. A strong 2011 suggests that it will enter its second decade in excellent health.
Score last year: 8
How CHI & Partners rates itself: 7
"2011 found us starting to define our creative product with a brand-new creative department - partying cows for Anchor and shopping aliens for Argos, D&AD Pencil-winning wit for The Times and Drench, TalkTalk cleaning up at BTAA with the most soulful ad of the year - not to mention our lovely big Burger King win.
It was a fine tenth birthday year - more of the same for 2012, please."