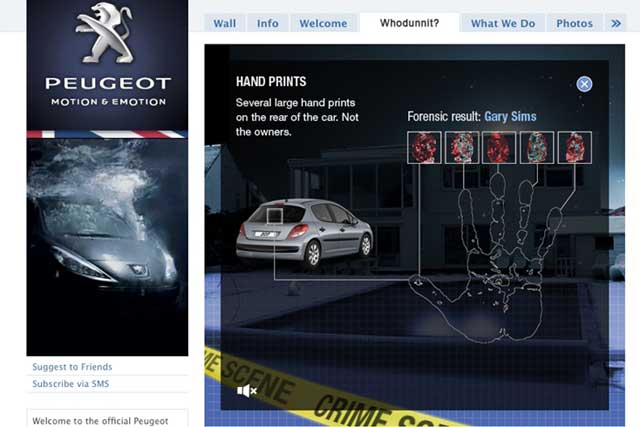 Score: 7
Agency fact file: EHS 4D Group

Type of agency
CRM, data, digital, direct
Company ownership
Havas
Key personnel
Tash Whitmey group chief executive
Simon Hebdon group chief operating officer
Ol Janus managing director
David Williams managing director
Nick Corston business development director
Declared income
£23.5m (2010)
Total accounts at year end
43
Accounts won
17 (biggest: E.ON)
Accounts lost
1 (Jaguar)
Number of staff
242 (-11%)
The agency picked up 17 new clients including Dove, Whitbread and E.ON, and won 23 out of a whopping 32 pitches (including briefs from existing clients). The agency is as well-known now for its digital capabilities as it is for its direct marketing credentials, making it an attractive agency option for brands.
A bump in the road mid-year saw the departure of the group's chief executive, Matt Atkinson, who joined the agency's client Tesco in a global role as group marketing and digital officer. While many thought the departure of the most prominent figure at EHS would damage the agency, the quick promotion of the group marketing director, Tash Whitmey, to replace Atkinson at least filled the vacuum.
A boost in personnel came with the appointment of Andy Buist from Profero as the client services director and Nick Corston, from the branding agency Sense Worldwide, as the business development director.
Effectiveness and CRM are the agency's bread and butter, which is evident in its work for clients such as Air Wick and Volvo. However, creativity seems less of a priority. While work for Peugeot has been impressive, there is little sign of true creative innovation across a broad range of clients.
EHS 4D should be applauded for its continued impressive new-business performance and, with a new leader in place, 2012 could be a year for further growth. An improvement in creative standards would be a bonus.
Score last year: 7
How EHS 4D Group rates itself: 7
"An exciting year which saw us build upon foundations laid in 2010 with some great pitch wins. The succession plan for Matt Atkinson's move to Tesco saw Tash Whitmey step up after ten years at EHS 4D, and bolstered the management team with the appointment of the digital veterans Andy Buist, Nick Corston and Ted Hurlock. We've aligned everything around 'making connections. Simple' and delivering groundbreaking creative work on a robust data and technology platform."