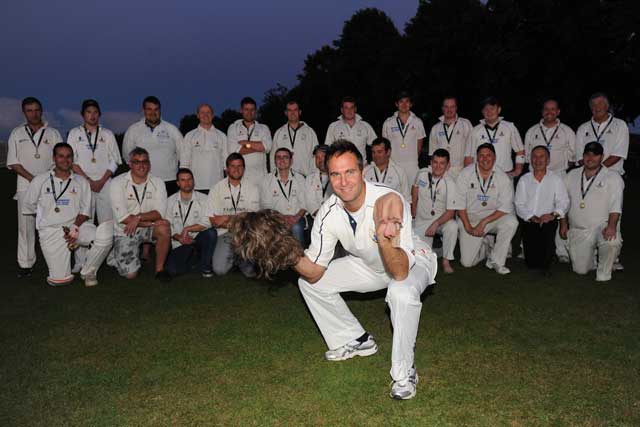 Score: 7
Agency fact file: Glue Isobar
Type of agency
Digital
Company ownership
Aegis Media
Key personnel
Penny Herriman chief executive
Seb Royce executive creative director
Martin Bailie executive planning director
Wayne Brown managing director
Mark Cridge global managing director
Declared income
£12.2m (2010)
Total accounts at year end
16
Accounts won
7 (biggest: AkzoNobel)
Accounts lost
3 (biggest: SeeSaw – liquidation)
Number of staff
136 (-11%)
But with the founder Mark Cridge scaling back his involvement and the agency's position within the Aegis family still a little unclear, changes were required last year to redefine its positioning.
The most significant change came towards the end of 2011, when Penny Herriman, the former chief executive of WCRS, was appointed to an equivalent role at Isobar UK. Her responsibilities include overseeing Glue Isobar, Isobar Mobile and Isobar Social, and she is an experienced and confident figurehead.
There were, however, more exits than entrances in 2011, with headcount falling by 11 per cent. Among the departures was the chief integration officer, Jo Hagger, who has since joined the intermediary AAR.
Having previously set out its intentions to muscle in on the traditional above-the-line agency patch, Glue returned to what it does best last year, namely winning and creating digital work for high-profile brands.
The agency won some of the biggest digital accounts going, from clients such as The Guardian, AkzoNobel and the British Heart Foundation, while its integrated credentials were still visible though the capture of the Auto Trader ad business. The only accounts out the door were Burt's Bees and Codemasters (both of which were resigned) and SeeSaw (after it went into liquidation).
Work remains among the best in the digital arena. Campaigns for the Royal Bank of Scotland and Rice Krispies demonstrated that the agency has lost none of its personality, while work for Toyota further showed its desire to innovate. Glue feels a far more settled agency than it did 12 months ago. If it can uphold its values and retain talent, then there's no reason why the agency can't continue its success under the new management team.
Score last year: 7
How Glue Isobar rates itself: 7
"2011 was a big year. We moved into state-of-the-art new offices in Regent's Park alongside our Aegis family. We strengthened our social and mobile offerings, growing Isobar UK. We celebrated new-business success - winning Auto Trader, AkzoNobel, The Guardian and British Heart Foundation - and captured the public's imagination with standout work including NatWest's Secret Cricketer and Magners' 'bee beard'. With new chief executive Penny Herriman driving the creative agenda, we're predicting an even bigger 2012."