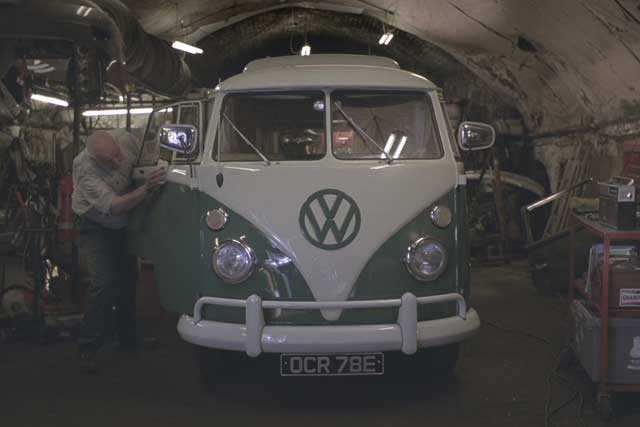 Score: 7
Agency fact file: Iris
Type of agency
Integrated creative
Company ownership
Independent
Key personnel
Ian Millner joint chief executive and founder
Stewart Shanley joint chief executive and founder
Shaun McIlrath global executive creative director
Steve Bell joint chief executive, Iris London
Sam Noble global executive planning director
Nielsen billings 2011
£18m
Nielsen billings 2010
£22m
Declared income
£48m (estimate)
Total accounts at year end
63
Accounts won
12 (biggest: Reckitt Benckiser)
Accounts lost
1 (Coca-Cola – resigned)
Number of staff
400 (+25%)
Iris' own fortunes, which rose during 2011, appear to be equally elastic.
Doubts over the agency's health were raised when delayed financial reports for 2010 revealed a worldwide loss of £3.8 million, but the agency claimed that it would bounce back with its most profitable year in 2011.
During 2010, when Iris closed three overseas offices, it was forced to make redundancies in London. There was no sign of a repeat in 2011.
Last year, Iris, an agency that works across disciplines as diverse as design and PR, increased its levels of advertising work with new campaigns for Volkswagen Commercial Vehicles (including its first TV campaign in five years) and Philips, which used Liam Gallagher to front print activity for its Fidelio range.
New business was lively with 12 wins, including a three-year contract to work with the Home Office on a youth partnership, the capture of UK brand activity for the relaunch of Gatorade and briefs from Reckitt Benckiser for Durex, Vanish and Cillit Bang.
Iris' management team was stable, which hasn't always been the case, and its founder Ian Millner took on the chairman role at the Marketing Agencies Association. Iris also innovated as a business with the launch of a social media division and Iris Ventures, an incubator for start-ups. In October, Iris secured a minority shareholder in the shape of the US-based Meredith Corporation (a deal that put a total value on Iris of £40 million).
Doubts have surrounded the wisdom of Iris' rapid expansion overseas but, in the UK at least, the creator of the 2012 Olympic mascots has a strong and diverse offering. It needs another year of strong work and new business to convince the sceptics.
Score last year: 6
How Iris rates itself: 8
"Our best-ever year. We achieved record profit; launched our strategic partnership with the US media giant Meredith; entered three countries; opened two new sub-divisions including a business incubator; and created some of the year's most iconic campaigns for Wonderbra, Philips, Adidas and Volkswagen. We topped leagues, coming in the top five for digital and experiential. Due to all of our work on the mascots, many clients awarded us their Olympics campaigns."