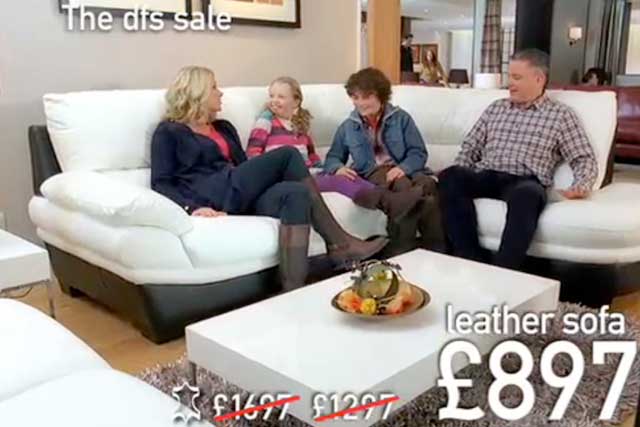 Score: 7
Agency fact file: Krow Communications
Type of agency
Integrated communications
Company ownership
Independent
Key personnel
Barry Cook founder
Nick Hastings founder
John Quarrey founder
Malcolm White founder
Nielsen billings 2011
£40m
Nielsen billings 2010
£37m
Declared income
n/s
Total accounts at year end
15
Accounts won
3 (biggest: DFS)
Accounts lost
0
Number of staff
42 (+27%)
The win represented the largest new-business win since Krow opened its doors in 2005 and put the agency on the map to compete and win against the big boys. Its capture in November contributed to an increase in the agency's head count of 27 per cent to 42 people.
Krow also grew its relationship with Fiat by landing the automotive company's direct marketing business, and it also won extra briefs from the Ferrero-owned brands Kinder and Kinder Bueno. In addition, the agency showed its resilience and strong client relationships by not losing a single account.
Work-wise, Krow created headlines in June last year when its "wake up to Nutella" campaign escaped an Advertising Standards Authority ban after 31 complaints from viewers who claimed that it encouraged unhealthy eating habits in children.
Otherwise, the agency created several solid TV campaigns, but perhaps its creative highlight was the print campaign that supported the launch of Fiat's association with the high-end fashion brand Gucci, the 500 By Gucci model.
In 2012, it will be fascinating to see how Krow builds on its big account win of last year. Accounts such as Fiat and Ferrero mean that it is not solely reliant on DFS, but its challenge will be to at least attempt some good work on the account while maintaining its long-standing client relationships.
Score last year: 5
How Krow Communications rates itself: 7
"2011 has been a great year: we substantially extended our relationship with our two biggest clients (Fiat and Ferrero) and won the year's biggest pitch: DFS. Despite the climate, our clients' businesses have prospered and the contribution our work has made to their success has been recognised in awards and increased business for the agency. We enter 2012 a stronger company, with a deeper, broader talent base and a balanced, blue-chip client list."