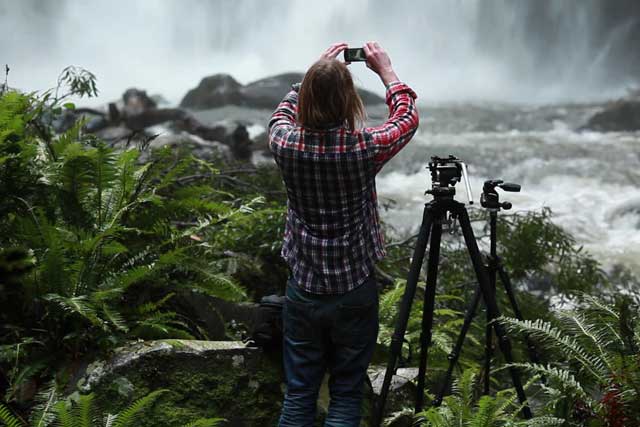 Score: 7
Agency fact file: LBi
Type of agency
Marketing and technology
Company ownership
Independent
Key personnel
Anil Pillai UK chief executive
Chris Clarke chief creative officer
Simon Gill executive creative director
Michael Islip client partner
Fern Miller EMEA planning director
Declared income
£88.1m (2010)
Total accounts at year end
165
Accounts won
10 (biggest: Asda)
Accounts lost
5 (biggest: Tourism Ireland)
Number of staff
688 (+19%)
Last year, the agency won big chunks of new business in the form of Sony Ericsson and Asda and, on the back of the Sony Ericsson win, it promptly went on to deliver one of its most creative campaigns to date: an "always-on" entertainment platform called Xperia Studio that allows people to create and share content using Sony Ericsson Xperia handsets.
LBi picked up a total of ten new accounts, with other wins including Foot Locker and BBC World Service. It also secured a raft of additional business from existing clients including E.ON, Barclays, Marks & Spencer and Virgin Atlantic.
After its acquisition of, and subsequent merger with, Bigmouthmedia in 2010, the start of 2011 also saw senior management changes. Anil Pillai was promoted to the chief executive of LBi UK, allowing the former chief, Ewen Sturgeon, to focus on EMEA. Phil Gripton, previously the Bigmouthmedia UK managing director, was promoted to chief operating officer and the shop has not yet replaced the managing director role. External hires were also made: Karmarama's Fern Miller was made the head of planning for EMEA, Ilicco Elia joined as the head of mobile and JWT's Kristin Ruby became a client partner.
While the business is clearly successful and reaching significant scale, LBi arguably still has its main foot in the "utility" camp rather than the creatively led "big idea" camp. Taylor's argument is that creativity can be integral to utility and, to an extent, this is evident in the agency's Compare Anything Facebook app for Comparethemarket.com. The agency also promises that the juicy brief it has picked up from Coca-Cola for its 2012 Olympics sponsorship will be a big idea contender. LBi's ability to deliver that little extra sparkle will define its 2012.
Score last year: 6
How LBi rates itself: 7.5
"This has been a landmark year for LBi. Over the past 12 months, we've grown our business in new ways, attracted truly first-rate talent and produced award-winning work for some of the world's best brands. However, we're only at the beginning of a journey to realise our ambitious plans. This year, with the Olympics on the horizon, we look forward to creating digital magic that pushes the boundaries of creativity, media, technology and effectiveness even further."