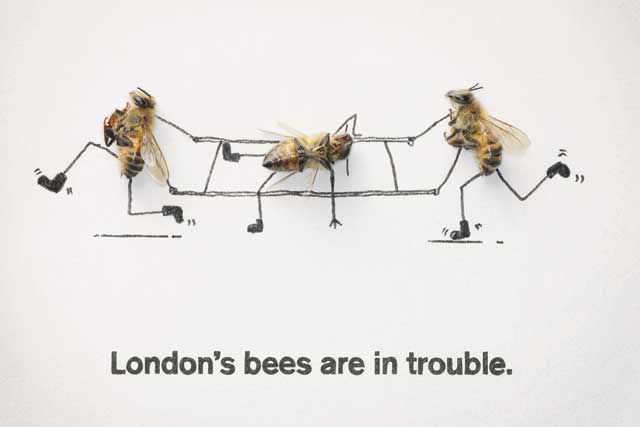 Score: 9
Agency fact file: Lida
Type of agency
Direct marketing
Key personnel
Mel Cruickshank chief executive
Matthew Heath chief strategy officer
Nicky Bullard creative director
Louise Whitcombe deputy managing director
Rich Edwards digital strategy director
Declared income
£10m
Total accounts at year end
27
Accounts won
7 (biggest: O2)
Accounts lost
0
Number of staff
127 (+19%)
Sadly for the M&C Saatchi-owned shop, the prize narrowly eluded it, but this is not to detract from its achievements.
New business came flooding through the agency's doors, with further prized accounts including bmi, Vertu and Google, while organic growth came from existing clients such as Mini, Ikea and Boots. To service this raft of new business, the agency staffed up, hiring the DraftFCB art director Chris Whitehead and the copywriter John Fazio, as well as Christine Konrad Barton from TBWA as the strategy director.
While new-business momentum and industry buzz surround Lida's effervescent chief executive Mel Cruickshank, the one area where the agency still seems to be slightly underweight is in the consistency of its creative output.
Lida's campaign for the Greater London Authority to save London's bee population showed it is capable of producing truly innovative, beautiful work (and on a shoestring budget). Yet there is still some work to do in pushing this across clients. Nicky Bullard, who took sole responsibility for the creative department in October last year, must drive this.
Given the strong body of work that Archibald Ingall Stretton produced for O2, the expectations are undoubtedly high, but don't bet against Lida - which looks to be at the top of its game - meeting them.
Score last year: 7
How Lida rates itself: 8
"We won Marketing's Direct Agency of the Year. Revenue was up 31 per cent and profit grew by a record 25 per cent. We've done great work and won awards including seven DMAs and an IPA Effectiveness Award. We've grown existing business from Ikea and Mini, and retained key clients such as Transport for London. We introduced a completely new way of working - 70/20/10. Oh, and we won the biggest DM pitch of the year - O2. It's been our year."