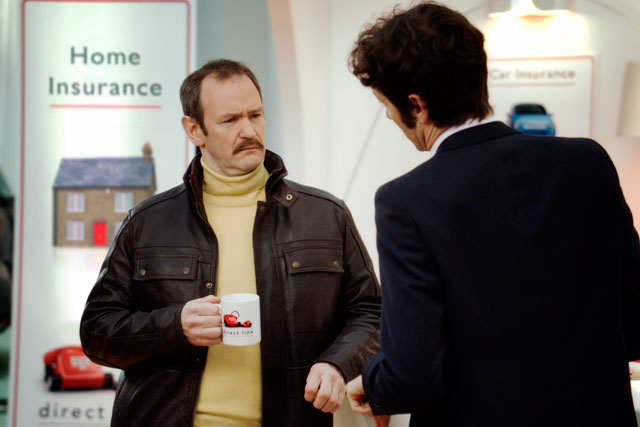 Score: 6
Agency factfile: M&C Saatchi
Type of agency
Full service
Company ownership
AIM listed
Key personnel
Moray MacLennan worldwide chief executive
Tim Duffy chairman, UK group
Lisa Thomas chief executive, UK group
Elspeth Lynn group executive creative director
Richard Storey group strategy director
Nielsen billings 2011
£230m
Nielsen billings 2010
£222m
Declared income
£42.2m (2010)
Total accounts at year end
34
Accounts won
12 (biggest: Google)
Accounts lost
3 (biggest: Ladbrokes – resigned)
Number of staff
452 (+22%)
In fact, the work continued at a steady pace under the group creative director, Mark Goodwin. Highlights included the comedian Chris Addison replacing the red telephone for Direct Line in a series of amusing vignettes and the creation of a heart-warming print campaign for Lea & Perrins that showed how versatile the sauce is.
The new-business effort was solid - highlights included Garmin, Nokia Vertu, a place on the Google roster and the consolidated Transport for London business (for which the agency has produced some of its most-awarded work). Its biggest loss was Ladbrokes.
Elsewhere, the joint managing director Carrie Hindmarsh was finally rewarded for her loyalty to the agency with her promotion to chief executive, albeit in a shared role with the group chief executive, Lisa Thomas.
This might resemble a fudge, and while it didn't provide absolute clarity as to who is leading the London agency, at least Hindmarsh's talent was recognised and the structure simplified, with Richard Alford becoming the sole managing director.
There was also investment in expanding the group offering with the acquisition of the social media agency Human Digital and a stake in the data company Milk. All things considered, M&C Saatchi seems to be in a pretty good place, and hopefully Lynn's arrival will fire-up its creative offering.
Score last year: 6
How M&C Saatchi rates itself: 7
"A year of innovation: major integrated global wins in the technology space (Vertu, Google, Garmin), new investment in insight (social media and data) and significant growth in digital and mobile (digital now making up 25 per cent of our revenue). It has also been a year of dedication: we retained Transport for London, our most creatively awarded account. And, as always, Brutal Simplicity of Thought was at the heart of everything we did - from launching our book, to winning the APG Grand Prix."