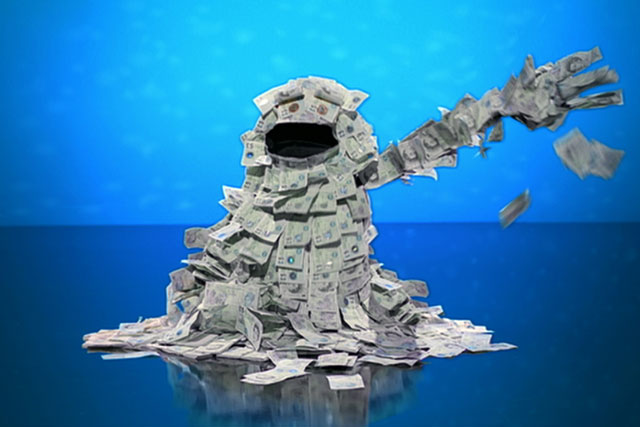 Score: 8
Agency factfile: Maxus
Type of agency
Media
Company ownership
WPP
Key personnel
Lindsay Pattison chief executive
Tim Irwin chief operating officer
Nick Baughan managing director
Martin Lawson global insights and data director
Adrian Carpenter investment director
Nielsen billings 2011
£206m
Nielsen billings 2010
£168m
Declared income
n/s
Total accounts at year end
45
Accounts won
11 (biggest: Barclays)
Accounts lost
1 (Woodland Trust – resigned)
TV
31%
Press
19%
Outdoor
5%
Radio
4%
Search
13%
Cinema
1%
Online
25%
Other
2%
Number of staff
120 (+70%)
The hungry Group M four-year-old continues to bed in chunks of blue-chip business and more staff to match. In September, the agency scooped the £40 million international Barclays business previously held by Walker Media in the UK and, by the end of the year, it had 120 employees - five times the number it had two years previously.
In addition to Barclays, Maxus picked up another hefty victory medal: the global media buying duties for SC Johnson. This set Maxus up as a network that had not only filled its bank vacancy, but also now had its own FMCG giant. Cynics might mutter that to a WPP shop with space on its shelves, such wins are not so remarkable. Perhaps these cynics will only be hushed when Maxus loses its challenger status and youth.
Nevertheless, as Maxus reaps positive headlines under the ambitious chief executive, Lindsay Pattison, and chief operating officer, Tim Irwin, it seems the only way is up.
The agency did not lose business last year, though it did resign a crumb from the Woodland Trust after just a few months - a lesson that the agency need no longer compete for every single titbit that goes up for pitch.
Score last year: 7
How Maxus rates itself: 8
"Maxus has again had a brilliant year. Our billings have quadrupled in the last two years and headcount growth mirrors this. Our latest significant win is Barclays, a global assignment across our 64 offices. We have also grown business from existing clients with extended data and SEO responsibilities, and won plaudits from Palo Alto for our TV and social work for BT. We are leaning into the pace of change in our industry with gusto."