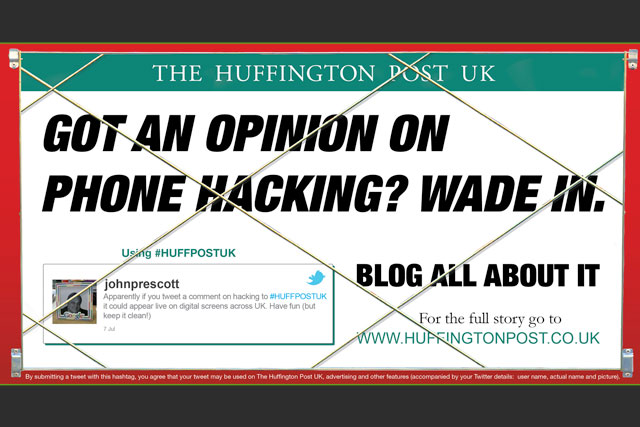 Score: 6
Agency factfile: MBA
Type of agency
Integrated
Company ownership
Independent
Key personnel
Stephen Maher chief executive
Graham Kerr chairman and executive creative director
James Devon planning director
James Middlehurst managing partner
Paul Munce managing partner
Nielsen billings 2011
£15m
Nielsen billings 2010
£11m
Declared income
£4.3m
Total accounts at year end
16
Accounts won
8 (biggest: Rosetta Stone)
Accounts lost
0
Number of staff
43 (+30%)
MBA provides a good example of an agency that can back up its "integration" claim with tangible results, offering strong marketing capabilities across the board.
It strengthened this case last year thanks to some credible new-business wins, including the £5 million Rosetta Stone pan-European integrated account, the £2 million integrated advertising brief for MWB Business Exchange and the campaign for the UK launch of AOL's Huffington Post.
Perhaps the most significant piece of new business came from an existing client, though, when the double-glazing and home security specialist Everest awarded MBA its £10 million direct marketing account to go with its existing TV advertising duties. The wins, combined with zero losses, helped MBA's headcount rise by an impressive 30 per cent during the year.
Among those recruited was a creative director, Robin Garton, formerly of Publicis London and Lowe, and Chris Spore, who joined as an art director from Iris.
However, MBA still has some way to go if its creative product is to be considered on the same level as some of the other agencies in town. Work for Everest has proved to be a hit at the IPA Effectiveness Awards, and MBA's launch campaign for The Huffington Post - featuring real-time Twitter feeds on digital posters - was innovative, but the agency has yet to consistently impress on a larger scale.
MBA goes about its business in the right way, and is growing nicely as a result. But if it really wants to battle with the big guns, then it needs to up its creative game and begin to frequent the more high-profile pitchlists.
Score last year: n/a
How MBA rates itself: 8
"2011 was MBA's best year ever - the first live Tweeted poster campaign to launch Huffpo in the UK; eight new accounts including Rosetta Stone across Europe; Marketing Society Ecommerce award for LoveFilm; talent grew by 30 per cent including five bright new grads; further investment into our Brand Action(TM) approach to integration and our Architects and Developers structure with the launch of our Brand Action Group; income grew by 25 per cent while our 25 per cent margin was maintained."