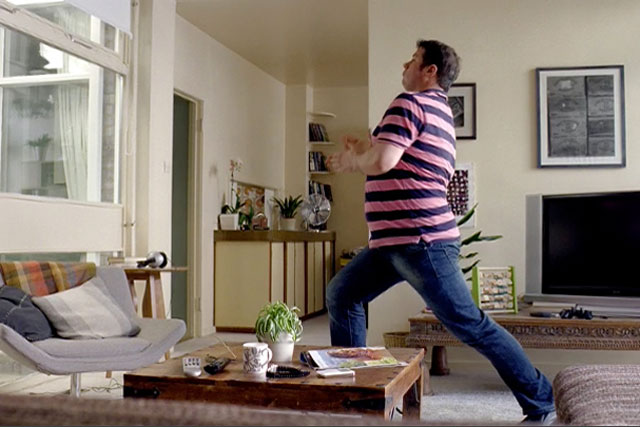 Score: 6
Agency factfile: Ogilvy&Mather Advertising
Type of agency
Big ideas
Company ownership
WPP
Key personnel
Hugh Baillie chief executive
Rachel Hatton planning director
Gerry Human executive creative director
Jaimes Leggett managing director
Nielsen billings 2011
£186m
Nielsen billings 2010
£168m
Declared income
n/s
Total accounts at year end
21
Accounts won
6 (biggest: SC Johnson)
Accounts lost
0
Number of staff
243 (+3%)
The year kicked off in style when Ogilvy hired Gerry Human as the executive creative director. The agency had been without an ECD since March 2008 and Human's appointment gave a sign that Ogilvy was ready to get serious again about its creative product.
This hasn't meant that the agency has turned into an award-winning creative shop overnight, but last year did see some charm return to Ogilvy's work, best highlighted through TV campaigns for Kodak, Europcar and Expedia.
The agency also deserves credit for skilfully handling the first ad campaign for BP since the Gulf of Mexico oil spill that damaged the organisation's reputation.
On the new-business front, Ogilvy will have been disappointed to miss out on one of its key objectives of winning a big UK client, despite making it down to the final stages on some big pitches such as DFS, Vodafone and Transport for London.
However, the London office played a major role in helping the network secure two of the largest global accounts of the year: Philips and SC Johnson.
It also won some smaller pieces of UK business from Grant Thornton, Europcar and Truvia, and ended the year with an empty "accounts lost" column.
Ogilvy has now constructed a strong platform from which it can build. In 2012, it will expect Human to stamp his authority on its creative output and must start to convert some of those big UK pitches.
Score last year: 6
How Ogilvy & Mather Advertising rates itself: 7
"A strong year. Our new executive creative director has made his mark. We've won Philips, SC Johnson, Europcar, Truvia and Grant Thornton. Motorola relocated its global hub to London. We threw a big party in Cannes. Profits up. No client losses. A real sense of momentum."