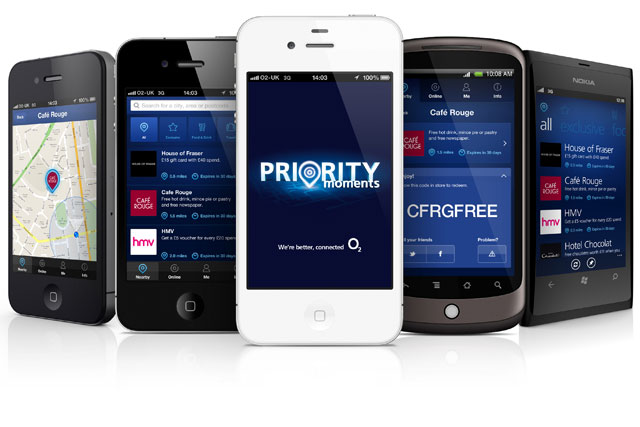 Score: 7
Agency factfile: R/GA London
Type of agency
Full-service digital advertising
Company ownership
Interpublic Group
Key personnel
Jim Moffatt vice-president and managing director
James Temple vice-president and executive creative director
Russell Davies head of planning
George Prest executive creative director
Phil Hawksworth technical director
Declared income
£7.9m
Total accounts at year end
14
Accounts won
9 (biggest: O2 Priority Moments)
Accounts lost
1 (SC Johnson)
Number of staff
82 (+40%)
Celebrating its fifth anniversary in December, R/GA London recorded its best year yet in 2011, growing its staff numbers by 40 per cent and revenue by 50 per cent. This came on the back of innovative work for key clients such as Nike, Nokia and O2, as well as the capture of several chunks of new business.
The agency also made headlines with two senior hirings. In June, it swooped for Ogilvy & Mather EMEA's head of planning (and Campaign columnist), Russell Davies, to fill its own head of planning role. Then, in July, it captured George Prest, the former DLKW Lowe executive creative director. Prest joined to work alongside the executive creative director, James Temple, in driving the quality of the agency's output.
It's early days yet, but the signs are that the new faces are fitting in well in a team headed by the managing director, Jim Moffatt. Its highlights in 2011 include the creation of the O2 Priority Moments loyalty programme and the communications to support its launch. The agency also developed and launched the new Aston Martin website as it set out to prove that it could fuse high creative standards with a core of technology and software development.
Clients seem to be buying into this approach and the agency won accounts from Unilever, MasterCard Europe and a place on the BBC technology roster. The agency's only loss was SC Johnson, but the Unilever gain should more than make up for this.
R/GA made great strides forward during 2011 and its work was among the most transformative created for brands in the year. It needs to maintain its momentum and high creative standards in the months ahead.
Score last year: n/a
How R/GA London rates itself: 8
"2011 was a record year for us. We grew staff by 40 per cent, made high-profile hires such as Russell Davies and George Prest, increased revenue by 50 per cent and won nine new clients along the way. Our first-class work picked up awards at Cannes and beyond, while our design and development of O2's mobile loyalty platform, Priority Moments, showed, once more, that no agency in the UK brings technology and creativity together better than R/GA London."