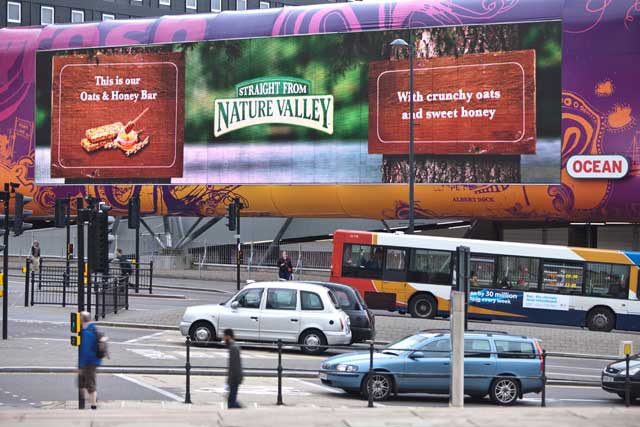 Score: 6
Agency fact file: UM London
Type of agency
Media
Company ownership
Interpublic (Mediabrands)
Key personnel
Andy Jones chief executive
Russell Place chief strategy officer
Richard Oliver managing partner, investment
Jason Carter managing partner, digital
Sally Weavers managing partner, communications planning
Nielsen billings 2011
£182m
Nielsen billings 2010
£170m
Declared income
n/s
Total accounts at year end
136
Accounts won
24 (biggest: Yoplait)
Accounts lost
1 (SC Johnson)
TV
36%
Press
12%
Outdoor
6%
Radio
4%
Digital/search
33%
Cinema
2%
Other
7%
Number of staff
131 (+9%)
A year ago, for its efforts during 2010, we gave it a 7 - and there are those in the agency, not least UM's ebullient chief executive, Andy Jones, who fancy it's well worth an 8 this time around.
The agency has a healthy new-business churn - it lost SC Johnson but won 24 accounts, the highlights of which were Yoplait and ExxonMobil.
UM continued to pick up its fair share of awards - and its work on its Microsoft accounts is arguably as innovative as anything out there these days.
The London office also continued to benefit from the astute promptings of its European boss, Jim Hytner, who has a compelling vision as regards the direction media agencies need to face. He will be missed as he moves to sister network Initiative this year.
UM is continuing to strengthen its senior team too, with Sally Weaver joining from Vizeum to become the managing partner for communications planning.
There's a feeling out there, though, that there's still room for improvement in this area of the UM offering.
And, at a risk of acquiring a reputation for niggardly scoring, we're going to argue that, in 2011, UM didn't quite manage to attain the standards it set itself in 2010, but we hope an 8 is due to come.
Score last year: 7
How UM London rates itself: 8
"Another very successful year. UM's 'challenger' ethos and powerful Curiosity brand positioning have enabled us to deliver market-leading innovative work resulting in continued awards success - winning again at Campaign - and an Agency of the Year accolade. Most importantly, client satisfaction scores and retention, notably General Mills, remain excellent and internal morale is high. We've produced cutting-edge thought leadership including valuable research into tablet computers. And we've won £35 million of new business including Yoplait and Exxon."