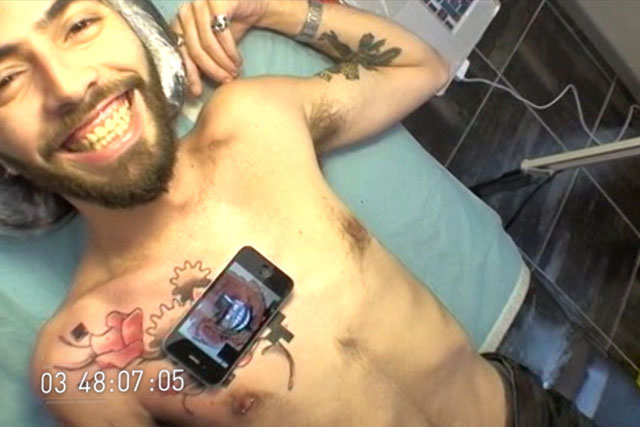 Score: 7
Agency fact file: Work Club
Type of agency
Digital creative
Company ownership
Independent
Key personnel
Martin Brooks chief executive
Paddy Griffith strategy partner
Andy Sandoz creative partner
Ben Mooge creative partner
Jon Claydon chairman
Declared income
£5.3m
Total accounts at year end
15
Accounts won
6 (biggest: Sharp Europe)
Accounts lost
0
Number of staff
73 (+3%)
The shop, led by its chief executive, Martin Brooks, grew by 22 per cent last year and busied itself on the new-business circuit. Among its successes were the BBC Worldwide business globally, mobile strategy and applications for Coca-Cola's water brands, the Old El Paso digital business, as well as the Nature Valley integrated account.
Its work showed a newfound spark and notable new campaigns included Sharp's Fan Labs, which involved a study of football fans' attributes in different countries, the whisky brand Ballantine's "human API", where users could comment and advise artists as they work on a series of projects, and the McLaren Pitwall.
The agency also created a TV and online campaign for the Kraft Foods brand Carte Noire and co-invented the D&AD white Pencil, the body's first new Pencil in 50 years, which celebrates an idea that has changed the world for the better. Work Club also boosted its management team with Peter McGarr from Agency Republic and Romi Shepherd from Commonwealth Bank of Australia as business directors.
Work Club, which has managed to retain its independence so far, looks like it is gradually coming into its own, and with the likes of Coca-Cola now taking notice, it has opened the first chapter of 2012 from a position of strength.
Score last year: 7
How Work Club rates itself: 8
"2011 was year four. Campaign called us 'Digital's Dark Horse'. We like that. Work: appointed lead agency by the 60 per cent of our clients who put digital first. Won six accounts. Two million people watched us tattoo a QR code on to a Frenchman. Measured the brains of football fans for Euro 2012. Brought the Green Giant to life. Club: invented D&AD white Pencil for social innovation. Helped save the UK from mega-dairies. Interned most of the UK's students."