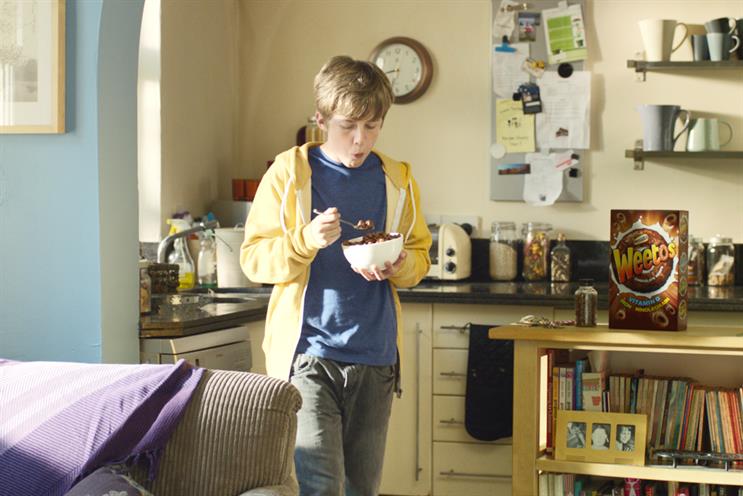 Score: 6
Last year: 6
101 hasn't exactly set the world on fire since its launch two years ago, but has quietly brought in a few key clients and produced some nicely crafted advertising without turning its back on its proposition - set out at its launch - of working as business partners with clients.

The agency, with all its founders still on board, suffered a blow when Premier Foods consolidated its brands, including the 101 client Mr Kipling, into JWT. However, it regained some ground by picking up the advertising for the crisps brand Kettle Chips without a pitch and was hired by Weetabix to work on an ad campaign for Ready Brek. Although the founders maintained that the agency would stay off the pitching treadmill, it did compete in one of the biggest pitches of the year, for The Co-operative's Verde bank, but lost out to the start-up Joint.
101 created an admirable body of work in 2012. At the beginning of the year, it released a lovingly made TV spot for Mr Kipling, along with some online games and quirky outdoor work. It produced an "art guide" smartphone app for the Art Fund to help users find art around the UK and its work for the charity the previous year picked up a silver IPA Effectiveness Award.
For Kettle Chips, the agency commissioned a traditional sign-writer to hand-paint the print work in a campaign and made a short film about him for the brand's Facebook and YouTube channels. The French Connection relationship resulted in more seasonal advertising, with autumn/winter and spring/summer campaigns, and the shop also created some offbeat TV work for Weetos.
Towards the end of 2012, 101 moved into bigger and more salubrious premises at Somerset House. The agency started 2013 by creating and branding a beer from scratch for C&C Group – very in line with the agency ethos. The founders will be hoping that 2013 is the year 101's profile gains traction and a reputation that matches their own.
101
Type of agency
Free-range creative company
Company ownership
Independent
Key personnel
Laurence Green founding partner
Mark Elwood founding partner
Richard Flintham founding partner
Phil Rumbol founding partner
Steve Waring founding partner
Declared income
£2.5m
Total accounts at year end
5
Accounts won
5 (biggest: Weetabix)
Accounts lost
1 (Mr Kipling)
Number of staff
27 (+10%)
Score key: 9 Outstanding 8 Excellent 7 Good 6 Satisfactory 5 Adequate 4 Below average 3 Poor 2 A year to forget 1 Survival in question
How 101 rates itself: 7
"Made steady progress against our mission to redefine what an advertising agency can be. Surrounded ourselves with extraordinary people. Designed products, promotions and packaging too. Deepened out relationships with like-minded clients. Built a beer brand from scratch. Won our first IPA award. Grew our revenues by a third. (Did Mr Kipling's hardest working work for years. Got fired. Go figure). Moved into Somerset House and won our first client in South America. Nice."