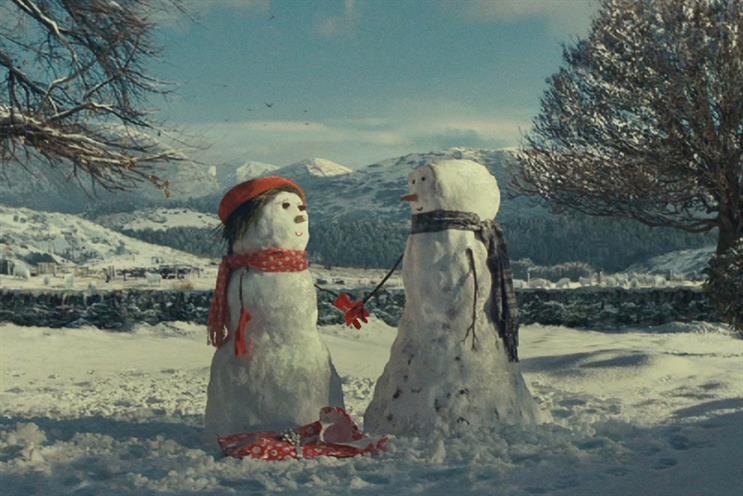 Too early to score
For the Adam & Eve founders James Murphy, David Golding, Ben Priest and Jon Forsyth, there was something of a John Lewis-style happy ending when they were propelled into advertising's super rich list after its purchase by Omnicom.
While rumours of an impending deal had circulated for months – and were consistently denied by DDB's then chief executive, Stephen Woodford – the £60 million acquisition finally went through in May 2012, with Murphy and Golding trousering an estimated £15 million each and Priest clearing in the order of £13 million. Nice work, indeed, and it even prompted their former nemesis, Sir Martin Sorrell, to express admiration for their success.
So what did Omnicom get out of the eye-watering deal? In short, a client list that DDB had been lacking and a proven team capable of creating interesting and distinctive advertising as well as winning new business (again, something that eluded the Omnicom shop). The fact that the "key personnel" category above contains not one DDB name suggests that this was not so much a merger as a takeover.
Despite their new riches, the foursome have not embarked on a life of sybaritic sloth, showing that the incentive of a five-year earn-out is a powerful one. The nose for new business proved as powerful as ever and the agency picked up accounts including Volkswagen Commercial Vehicles and Lipton's global digital business, demonstrating that, despite the logistics of the merger, it was business as usual. There were losses, including YouView (which it resigned) and Petplan, but any rival agency hoping for fallout from the clashes found themselves disappointed – for now.
Emer Stamp and Ben Tollett became executive creative directors, while Golding promised that he would return the agency to its old roots as a centre of planning excellence with the hiring of Havas Worldwide London's Rebecca Moody. John Lewis' Christmas ad also proved to be a winner with the public.
While it is too early to give Adam & Eve/DDB a formal score, full marks should be awarded for managing the merger so well. And for getting fabulously rich in the process.
Adam & Eve/DDB
Type of agency
Advertising
Company ownership
Omnicom
Key personnel
James Murphy chief executive
David Golding chief strategic officer
Ben Priest executive creative director
Jon Forsyth chief communication strategy officer
Nielsen billings 2012
£219m
Nielsen billings 2011
£264m
Declared income
n/s
Total accounts at year end
33
Accounts won
5 (biggest: VW Commercial Vehicles)
Accounts lost
2 (biggest: YouView)
Number of staff
203 (n/a)
Score key: 9 Outstanding 8 Excellent 7 Good 6 Satisfactory 5 Adequate 4 Below average 3 Poor 2 A year to forget 1 Survival in question
How Adam & Eve/DDB rates itself: 8
"Newly merged Adam & Eve/DDB is already a force to be reckoned with. We've quickly won pitches against agencies including VCCP, RGA and Profero; we've made brilliant advertising and dominated the awards that matter, picking up Campaign BIG Print and Outdoor agency of the year and IPA Grand Prix. Where other mergers have seen client losses, people losses and mojo losses, we've just got on with being even better than we were as individual agencies."