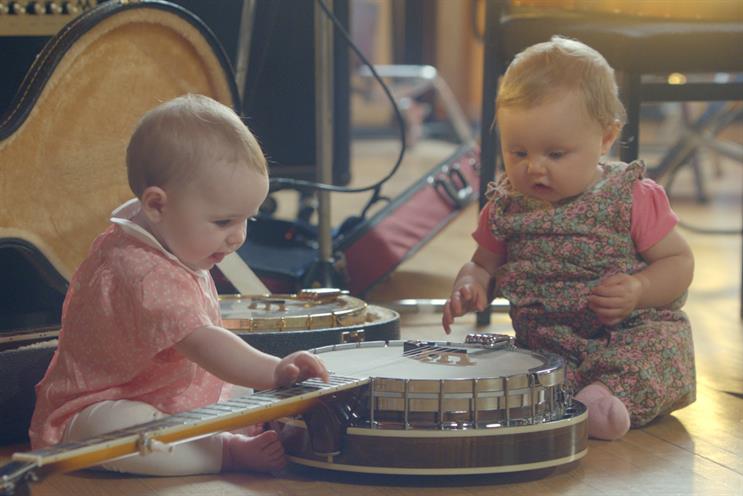 Score: 7 Last year: n/a

BETC hasn't long been on the London scene, but the agency made its mark last year – and not just because it brought (possibly crocodile) tears to Ken Livingstone's eyes.
The shop opened for business in 2011, but it wasn't until it landed Diet Coke's £40 million European advertising account after a pitch alongside BETC Paris last summer that rivals began to sit up and take notice.
The agency, led by the chief executive, Matthew Charlton, and the executive creative director, Neil Dawson, won headlines with the party election broadcast it made for the London mayoral candidate Livingstone. The film, which caused him to burst into tears in public, sparked controversy with accusations that a script and paid actors were used, instead of ordinary London voters.
Thankfully, BETC went on to produce less polarising work for brands such as Cow & Gate, which appointed the agency last year, and Pearl & Dean. BETC's charming "supergroup" TV spot for Cow & Gate showed toddlers getting to grips with musical instruments in a recording studio. Meanwhile, its cinema ad for Pearl & Dean ably demonstrated the power of picture and sound on the big screen.
Other new-business wins for BETC included a brief from Samsung to produce a global campaign for its Smart TVs and a project for the Association of Chief Police Officers' National Child Protection and Abuse Investigation Conference. The agency also gamely competed for B&Q's £40 million account, but it failed to win, getting knocked out in the second round.
New joiners included M&C Saatchi's senior creative team of Matt Pam and Simon Hipwell, bringing a welcome boost to the shop's creative department.
The agency seems to be creeping out from the long shadow cast by its brilliant Paris sibling and looks fired up for growth in 2013.
BETC London
Type of agency
Advertising
Company ownership
Part of the BETC micro-network
Key personnel
Matthew Charlton chief executive
Neil Dawson executive creative director
Andrew Stirk executive planning director
Clive Pickering head of copy
Declared income
n/s
Total accounts at year end
12
Accounts won
4 (biggest: Diet Coke)
Accounts lost
0
Number of staff
14 (n/a)
Score key: 9 Outstanding 8 Excellent 7 Good 6 Satisfactory 5 Adequate 4 Below average 3 Poor 2 A year to forget 1 Survival in question

How BETC rates itself: 7

"2012 has been all about demonstrating the calibre of the team and the scale of our ambition. We went from being the mysterious French-backed unknown to a effervescent young agency gaining a reputation for its courage, quality of thinking and creative work. We've attracted international brands Samsung and Diet Coke and local British brands Cow&Gate and Warburton's. 2012 has been relentless and enormously rewarding. We've exceeded all expectations and plan to continue in 2013."