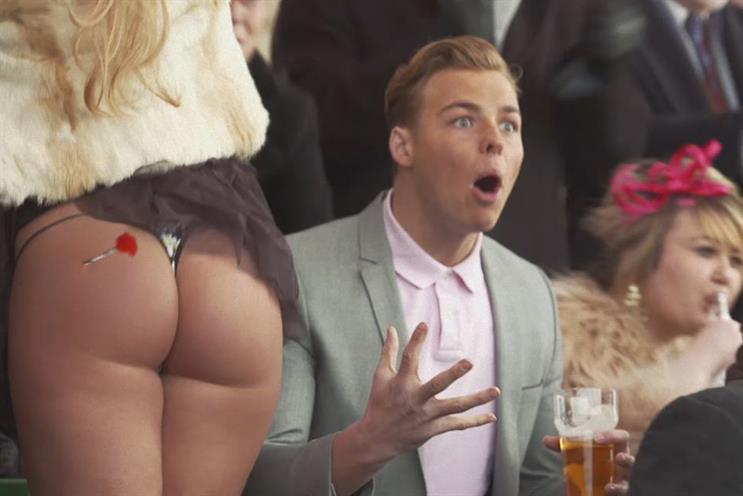 Score: 7
Last year: n/a
Last year saw the fledgling London office of Crispin Porter & Bogusky focus mainly on one client: Paddy Power. The pairing of the gambling brand and its agency is a match made in comedy heaven. CP&B was able to build its own profile via its work for Paddy Power as one of the few agencies in town that can actually do "funny".
Led by the executive creative directors, Ben Walker and Matt Gooden, CP&B hired the creative team Bertie Scrase and Christen Brestrup at the beginning of the year and the young duo went on to create some comic masterpieces for Paddy Power, including "chav tranquilizer", in which an assassin takes out "vajazzlers" and their ilk at the races.
The online spot was part of the agency's "we hear you" campaign, inspired by the grievances expressed by ordinary sports fans on Facebook. Another ad, "ladies day", asked viewers to spot the "transgendered" among a crowd of racing fans. It was banned from TV but was a big hit online. CP&B also orchestrated an ambush of the Ryder Cup for the brand, with planes flying over the golf course to display Tweets from fans of the Europe team. The audacious Tweets ribbed the US team and included references to Tiger Woods' extramarital activity.
The Bank of England had to step in to put a stop to another impudent move from the agency, forcing the brand to pull a digital campaign that used Blippar technology to bring the Queen's face to life on £10 notes and voice her opinions on football matches. More column inches for Paddy Power, not to mention a huge increase in fans for the brand.
Aside from its Paddy Power capers, the agency's work last year included a rather morbid TV and online campaign for its new client Diesel called "days to live". CP&B also picked up additional business from an existing client, Ubisoft.
In 2013, it would be desirable for CP&B to create a broader range of work while capturing some new business. The agency made the advertising world just that bit more fun last year and, for that, we can only be grateful.
Crispin Porter & Bogusky London
Type of agency
Advertising
Company ownership
MDC Partners
Key personnel
Darin Brown president, Europe
Matt Gooden executive creative director
Ben Walker executive creative director
Gavin May group planning director
Charles Faircloth group account director
Declared income
n/s
Total accounts at year end
4
Accounts won
3 (biggest: Diesel)
Accounts lost
0
Number of staff
51 (+93%)
Score key: 9 Outstanding 8 Excellent 7 Good 6 Satisfactory 5 Adequate 4 Below average 3 Poor 2 A year to forget 1 Survival in question
How Crispin rates itself: 8
"Our first full year in London is finally in the bag and it's been a blast. We've added some great new clients, a load of new people, four badly behaved dogs and we were runner-up for Campaign of the Year. All well and good, but we're still just getting started really."