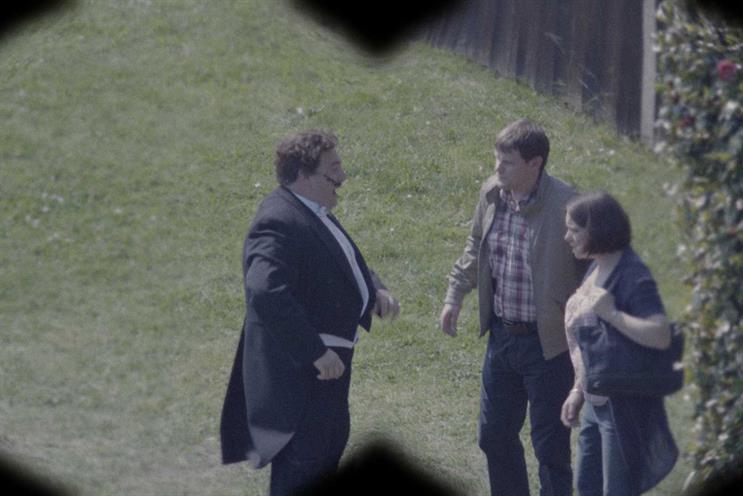 Score: 5
Last year: 4
2012 was the year that Dare, after a very difficult merger with MCBD in 2011, was supposed to come into its own. But while the agency is certainly not what it was before the merger, what it has become is hard to define.
This is partly because there is no trace of senior MCBD management left at the agency. The former joint executive creative director Danny Brooke-Taylor, one of the last to leave, has since formed a start-up with his one-time MCBD colleagues, the ex-Dare chairman Helen Calcraft and its former chief strategic officer Andy Nairn.
Dare, led by the deputy chairman, John Owen, and the chief executive, Lee Leggett, could be viewed as a diluted version of its old self. However, the ambition set out at the merger to work across media and beyond digital has been realised by some of its work.
The agency had some notable pitch wins, such as Gocompare.com's £28 million advertising account, a content brief from Coca-Cola and Aviva's consolidated digital business.
Dare was on a great many lists this year, which is a step in the right direction. But buying a ticket doesn't always guarantee winning the raffle and pitches such as B&Q and UKTV were unconverted.
There were also some account losses. Hovis exited after Premier Foods consolidated its brands into JWT and McCann, and Dare also lost Standard Life's digital business and its place on the Vodafone roster.
Highlights in Dare's output this year included the early TV and print work in its Gocompare.com campaign, its surreal Ambrosia spot, the Barclaycard app and its Department of Health work. Hirings included Laura Jordan Bambach as a board-level creative director and Damian McKeown as the executive planning director.
Further management changes are due, with the departure of Leggett and a new boss at its parent company EDC Communications, Paul Hammersley. A tighter focus on consistency in the quality of the work this year might bring Dare closer to its ambitions.
Dare
Type of agency
Creative
Company ownership
EDC Communications
Key personnel
John Owen deputy chairman
Lee Leggett outgoing chief executive
Toby Horry managing director
Damian McKeown executive planning director
Flo Heiss executive creative director
Nielsen billings 2012
£87m
Nielsen billings 2011
£83m
Declared income
£19.6m (2011)
Total accounts at year end
22
Accounts won
4 (biggest: Aviva)
Accounts lost
2 (biggest: Vodafone)
Number of staff
191 (-17%)
Score key: 9 Outstanding 8 Excellent 7 Good 6 Satisfactory 5 Adequate 4 Below average 3 Poor 2 A year to forget 1 Survival in question
How dare rates itself: 5
"After the internal distractions of the previous year, we were at last able to focus on external matters in 2012. We reeled in some big accounts (Aviva and Go Compare), we produced some strong anti-smoking work for the department of health and we hired some top talent in the shape of Damien McKeown, Laura Jordan-Bambach and Helen Weisinger. Whilst 2012 was better than 2011, it was still an average performance. 2013 is about delivering greatness."