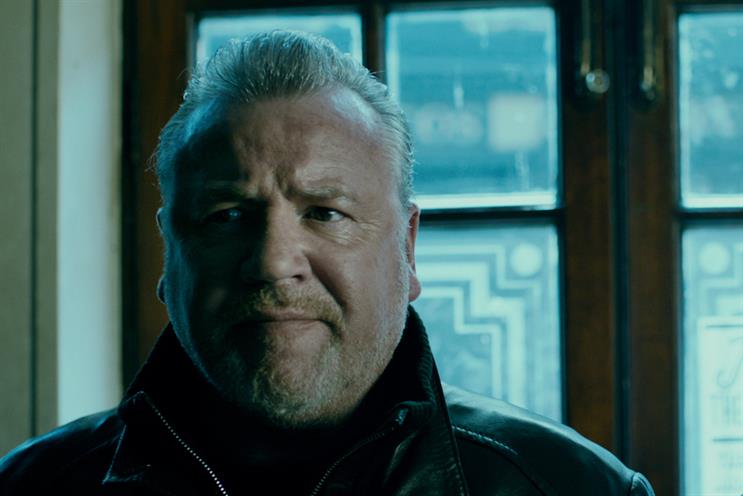 Score: 4
Last year: 6
Fallon said goodbye to a major client and some key people in 2012, but it managed to end the year intact and primed for a more fruitful 2013.
With its chief executive, Gail Gallie, on maternity leave for a large part of 2012, the agency appeared to be in stasis, but there was a revival towards the end of the year and the reward for its placement on the Giffgaff pitch shortlist was reaped in early 2013.
Fallon lost the £43 million Orange advertising account after the brand's parent company, Everything Everywhere, put the combined spend for Orange and T-Mobile behind its new EE brand, and into Fallon's sister agency Saatchi & Saatchi. The loss would have been anticipated, but was nonetheless a hard knock for the agency as Orange accounted for 10 per cent of Fallon's income.
There were also several people moves, with the creative partners Chris Bovill and John Allison leaving for senior roles at 4Creative. Rachel Barrie, the agency's chief strategy officer, opted not to return after maternity leave and its joint managing director, Gareth Goodall, relocated to the US, leaving Katrien De Bauw as the sole managing director of the shop. Then, in 2013, she moved to Saatchi & Saatchi. Matt Groves, the director of digital and integration, also left for Saatchi & Saatchi and Raphael Campos, a digital creative director, went to R/GA.
To shore up its team, the agency hired David Hackworthy, formerly a strategy partner at The Red Brick Road, as its new chief strategy officer. The leadership of the creative department was clarified with the creative partner Santiago Lucero promoted to become the executive creative director.
The work was not in abundance, nor was it particularly electrifying. The most notable was the Cadbury "Joyville" campaign, the Orange Gold spot promoting the film The Sweeney and some playful online work for the Fabergé Big Egg Hunt.
With the arrival of Hackworthy, the return of Gallie from leave and a significant win in the bag with Giffgaff, 2013 can only be better than the preceding 12 months for Fallon.
Fallon
Type of agency
Creative
Company ownership
Publicis Groupe
Key personnel
Gail Gallie chief executive
Santiago Lucero executive creative director
David Hackworthy chief strategy officer
Nielsen billings 2012
£73m
Nielsen billings 2011
£81m
Declared income
n/s*
Total accounts at year end
27
Accounts won
3 (biggest: Abu Dhabi Commercial Bank)
Accounts lost
1 (Orange)
Number of staff
123 (-16%)
Score key: 9 Outstanding 8 Excellent 7 Good 6 Satisfactory 5 Adequate 4 Below average 3 Poor 2 A year to forget 1 Survival in question
Footnote: *indicates where agencies claim the corporate governance constraints of the Sarbanes-Oxley legislation.
How Fallon rates itself: 5
"2012 was a year of ups and downs. It started in London with a treasure hunt for the Faberge, then went up to the skies for the global launch of Joyville. And so on, up a mountain in Chile for Wispa, down a Soho back street for Play Kinky, a Sweeney swansong for Orange, and finally, two balls up on the Christmas tree for Orchid. Some friends left, but some new ones are coming, making us all in all very up about 2013."