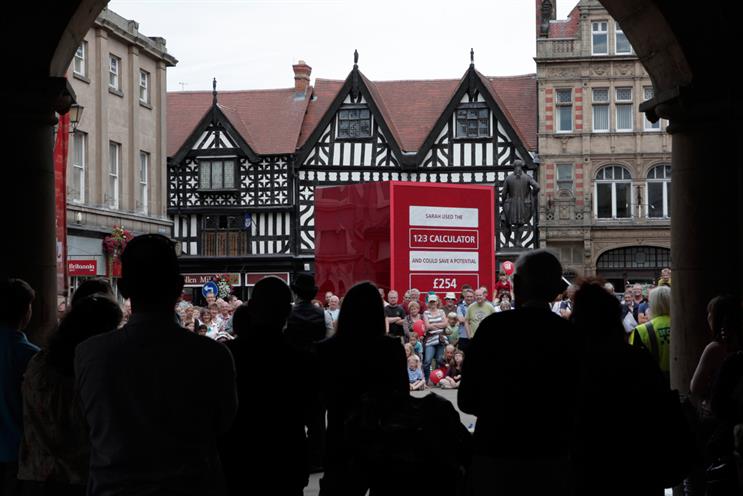 Score: 7
Last year: 6
A little bit of advertising history came to an end when the Euro RSCG brand was finally dispensed with after 20 years. The network was reborn as Havas Worldwide and the UK's offshoot took on the additional London handle to ensure that the agency remained polysyllabic.
In reality, there was no need for hankies or sentiment. The Euro RSCG name was, agency insiders acknowledged, rather meaningless and had poor recall, while the new name reinforces the overarching Havas brand.
The agency's 2012 started on a high when Thomas Cook shifted its advertising account out of Beta and into the agency (although CityJet later went the opposite way). This was the first in a series of pleasing new-business wins: after a period of confusion, it became clear that the agency would handle the bulk of the Santander account, previously handled by WCRS.
Durex provided a real creative highlight – the agency's "how in-sync are you?" spot showed two turntables playing Let's Get It On by Marvin Gaye at two different speeds, which slowly become in sync with each other to play the track coherently. There were other examples of good, solid creative work for clients including Credit Suisse and Citroën.
The stable management team, led by the likeable Russ Lidstone and Mick Mahoney, did not seem unduly rocked by the departure of its head of planning, Rebecca Moody. In fact, this is one of the strengths of Havas Worldwide London – it manages to carry on business as usual with the unflappable Lidstone leading the charge.
So, with new business heading in the right direction and a few notable campaigns under its belt, Havas Worldwide London can look back on 2012 with some satisfaction.
Havas Worldwide London
Type of agency
Advertising, digital, social and PR
Company ownership
Havas
Key personnel
Russ Lidstone chief executive
Mick Mahoney executive creative director
Anthony Edwards communications planning director
Steve Marinker managing director, PR
Ken Mulligan head of new business
Nielsen billings 2012
£173m
Nielsen billings 2011
£182m
Declared income
n/s
Total accounts at year end
25
Accounts won
5 (biggest: Santander)
Accounts lost
1 (CityJet)
Number of staff
256 including PR (+16%)
Score key: 9 Outstanding 8 Excellent 7 Good 6 Satisfactory 5 Adequate 4 Below average 3 Poor 2 A year to forget 1 Survival in question

How Havas Worldwide London rates itself: 8
"2012 was a strong year. We grew the agency in a flat economy; we were a top new business performer; we had 100% client retention; we strengthened a stable management team; we enjoyed our most creatively awarded year ever; enjoyed success in the IPA effectiveness awards; we rebranded… and our unique one P&L operation delivered truly blended and award winning content for our clients."