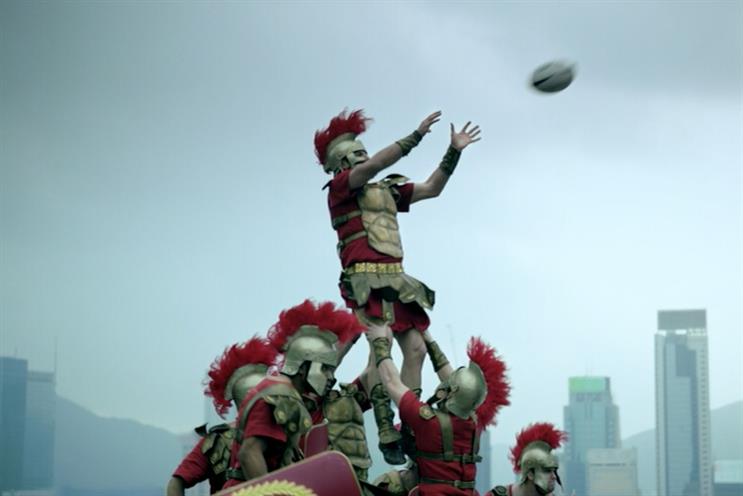 Score: 7
Last year: 4
In 2012, and in a remarkable break with tradition, JWT showed us that it wasn't content to just trundle along unspectacularly. In fact, looking in the round, its year was actually quite spectacular for the right reasons.
It started 2012 on a high, picking up the business for Royal Caribbean International, which was the first in a series of wins to arrive at Knightsbridge Green. In a surprise move, Premier Foods consolidated its brands into JWT and McCann London, resulting in the WPP agency picking up Hovis, Oxo, Ambrosia and Mr Kipling without a pitch.
Other notable wins included the British Army, Kenwood and InterContinental Hotels Group, as well as a raft of digital advertising business from existing clients. The only account to go the other way was New York Bakery Co, which was resigned due to a conflict with the bigger and new Hovis brief.
So it seems that the management team of Russell Ramsey, Joseph Petyan and James Whitehead more than answered those critics who argued that a multiple management structure would stifle creativity and decision-making. And they managed this before the arrival of its chief strategy officer and fourth and final executive partner, Tracey Follows, from VCCP – a particularly good hiring who adds another dimension to the agency.
And what of the work? Again, there seems to have been a marked improvement. Naturally, given the breadth of its output, there was the odd piece of hokum such as Harvester, but Ramsey's team seemed to have raised their game. There was some nice work for Quality Street, Hovis and Reggae Reggae Sauce – and HSBC's Hong Kong Sevens sponsorship was complemented with an excellent online film. JWT also performed well at Cannes.
While the HSBC global review called towards the end of the year cast a shadow, it was nonetheless an impressive 2012 for JWT. Continued improvement in standards during 2013 would reasssure the doubters that JWT is capable of consistency.
JWT
Type of agency
Integrated creative
Company ownership
WPP
Key personnel
Russell Ramsey ECD and executive partner
Joseph Petyan executive partner
James Whitehead executive partner
Tracey Follows chief strategy officer and executive partner
Nielsen billings 2012
£160m
Nielsen billings 2011
£169m
Declared income
£51.7m (2011)
Total accounts at year end
41
Accounts won
11 (biggest: Ministry of Defence – Army)
Accounts lost
1 (New York Bakery Co)
Number of staff
440 (+2%)
Score key: 9 Outstanding 8 Excellent 7 Good 6 Satisfactory 5 Adequate 4 Below average 3 Poor 2 A year to forget 1 Survival in question


How JWT scores itself: 7
"We had a storming 2012 in which we won 14 new brand, welcomed Tracey Follows as chief strategy officer and executive partner and enjoyed organic growth through numerous digital pitch wins. These achievements have amounted to £9m in extra revenue and made it our most successful year since 2004. We were also ranked in the top five agencies at Cannes."