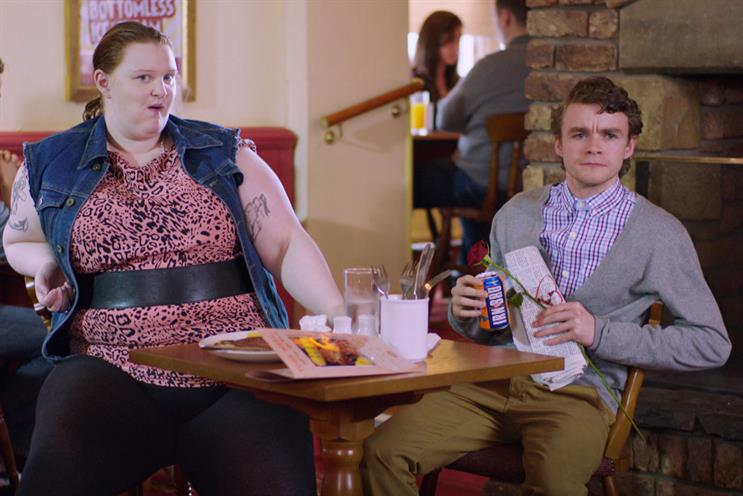 Score: 7
Last year: 5
Leith may be one of the few serious agencies left standing in Scotland, but its successful 2012 demonstrates the potential that remains for companies north of the border.
The Edinburgh-based agency managed to improve the strength of its reel last year while launching new ventures and winning considerably more new business than it lost.
Leith's work for Irn-Bru, including the "blind date" and "fanny" spots, was one of the few genuinely funny campaigns of last year. The agency's other creative highlight, its breast cancer awareness work for the Scottish Government, demonstrated that its creative department can also work on another, altogether more serious, level.
In terms of new business, the agency won 17 accounts across advertising, digital and PR. Its largest win was the advertising account for Aldi in Scotland – no mean feat given the quality of the work that has been created by Aldi's agency McCann Manchester (which continues to work on the retailer's account outside Scotland). Other advertising wins were few and far between. However, they included the Glasgow 2014 Commonwealth Games account, which could prove to be an enticing business and creative opportunity, and the Sourz cocktails and shots business across Europe from its existing client Maxxium.
Leith's success in winning business in digital and PR shows that it has done well to diversify and there was more evidence of this with the launch of Leithal, a brand consultancy based in London. Backed by the agency's owner, Cello, this marks the return of the Leith brand in England, albeit in a different form, after the closure of Leith London in 2006 ahead of a merger with the now-defunct Farm Communications.
There were disappointments for Leith – it failed to convert a pitch for the bed retailer Dreams, for instance. Overall, though, it enjoyed a good 2012 and will hope that the pattern of headcount and income growth, accompanied by strong creative work, continues in 2013.
Leith
Type of agency
Creative
Company ownership
Cello
Key personnel
Richard Marsham group managing partner
Pete Burns head of Blonde Digital
Juliet Simpson head of Stripe PR
Ed Brooke head of Leith
Gerry Farrell creative director
Nielsen billings 2012
£19m
Nielsen billings 2011
£15m
Declared income
£9.3m
Total accounts at year end
73
Accounts won
17 (biggest: Aldi Scotland)
Accounts lost
3 (biggest: Scottish Qualifications Authority)
Number of staff
134 (+28%)
Score key: 9 Outstanding 8 Excellent 7 Good 6 Satisfactory 5 Adequate 4 Below average 3 Poor 2 A year to forget 1 Survival in question


How Leith rates itself: 8
"Not too shabby. Being appointed to Sourz across Europe. Producing another campaign for IRN-BRU that went global. Pinching Aldi (Scotland) off McCanns. Being appointed to handle the Glasgow 2014 Commonwealth Games. Producing ground breaking work in support of Breast Cancer. Being voted Creative Agency of 2012 at The Roses. Opening our brand consultancy, Leithal Thinking, in London and New York. And giving a bonus to every one of our 134 lovely people."