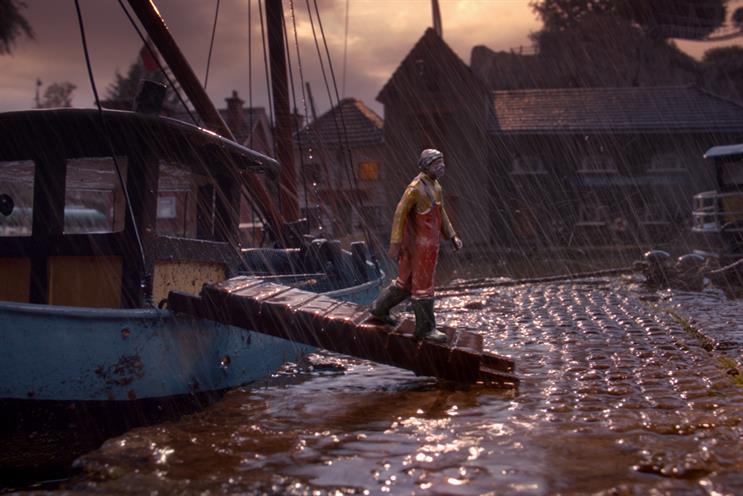 Score: 6
Last year: n/a
After a few years of existence as MCHI, the agency repositioned itself around the idea of six-degree thinking in February 2012. With the new positioning came a shiny new name, a reinvigorated buying division and then the hiring of a head of broadcast, Dan Keat. It seemed M/SIX might finally fulfil its mission as a full-service media agency.
Mindshare (or its people) had worked closely with M/SIX on its buying since it launched in 2009. The relationship paid off in April 2012 when M/SIX landed the £28 million News International account, which transferred from Mindshare, as part of WPP's new Team News unit. Yet M/SIX's NI win flags up the difficulty involved in assessing its performance: it is hard to strip out what the agency has done for itself, and what its owners, Group M and CHI & Partners, have delivered.
Indeed, despite winning Fox International Channels in what seemed to be a similar News Corporation alignment in January, M/SIX went on to lose the business to the previous incumbent, Walker Media, in August without a pitch. It also lost the Betfair account.
The agency does work with big telecoms (TalkTalk), retail (Carphone Warehouse) and banking (Virgin Money) brands. However, the first two of these are CHI clients, so it will be interesting to see which new brands it can land that are not handled by its parent. The capture of the £800,000 Tate & Lyle account in 2012 was a small example, but hardly in the big league.
That said, M/SIX has created some interesting work for its clients, including TalkTalk's biggest-ever campaign, and has developed a strong commitment to client service. The agency has interesting (and big) bits of business, but remains on a journey that is far from over.
M/SIX
Type of agency
Media
Company ownership
50% Group M; 50% CHI & Partners
Key personnel
Jess Burley chief executive
Martyn Stokes chief strategy officer
Ross Barnes digital director
Chris Ware client services director
Dan Harris client development director
Declared income
n/s*
Total accounts at year end
15
Accounts won
5 (biggest: News International)
Accounts lost
2 (biggest: Betfair)
TV
24%
Press
23%
Outdoor
10%
Radio
8%
Search
9%
Online
26%
Number of staff
60 (+30%)
Score key: 9 Outstanding 8 Excellent 7 Good 6 Satisfactory 5 Adequate 4 Below average 3 Poor 2 A year to forget 1 Survival in question
Footnote: *indicates where agencies claim the corporate governance constraints of the Sarbanes-Oxley legislation.

How M/Six rates itself: 8
"2012 - the year M/Six came of age. We opened with the launch of Virgin Money, M/Six being chosen to run the consolidated Virgin Money / Northern Rock Business. Our appointment as lead communications agency for Tate & Lyle followed. Easter saw us win the consolidated News International account, June the exciting new Mysupermarket.com and in October we delivered TalkTalk's biggest ever campaign. Jack Wills wins for both UK and US rounded off the year."